Partners
The Lenfest Institute works with a number of individuals and organizations, both at home in Philadelphia and across the country, to help realize its mission of strengthening local news and increasing information access for all.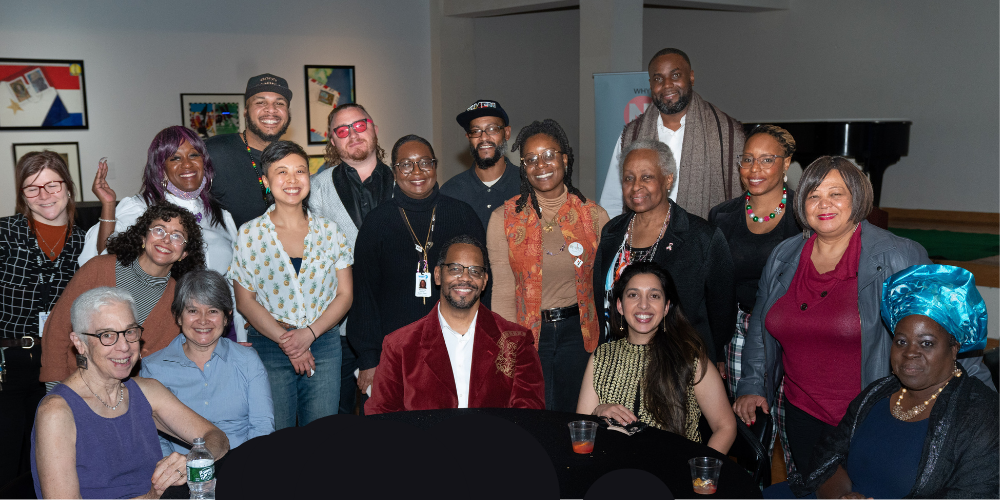 The Knight-Lenfest Local News Transformation Fund
With a focus on sustainability and equity, The Knight-Lenfest Local News Transformation Fund is designed to strengthen local journalism at scale by supporting journalistic excellence and serving the information needs of communities. The Knight-Lenfest Fund collaborates with news organizations, leaders, and communities to grow capacity and meet journalism's technology, business, and audience realities of the future. It believes that journalism is at its best when it is of service. The Knight-Lenfest Fund is a joint venture of the John S. and James L. Knight Foundation and The Lenfest Institute for Journalism.
---
The Lenfest Visioning Table
The Lenfest Visioning Table is a group of journalists, media professionals, and community members that represent different experiences within the Philadelphia media ecosystem. This group meets regularly with The Lenfest Institute team to provide feedback and insight that help to inform the Institute's Philadelphia strategy and work.
---
Fiscal sponsorships
As a public charity focused on investing in and supporting quality local news publishers and helping them build capacity to provide high-impact journalism, technological innovation, and audience growth, The Lenfest Institute offers a temporary fiscal sponsorship to select for-profit publishers, allowing them to receive charitable donations.
As entrepreneurs and organizations develop and test the viability of business models to deliver and sustain local journalism, there may exist a temporary need for fiscal sponsorship as they actively seek to acquire their 501(c)3 nonprofit status and/or raise the necessary capital to achieve sustainable independence.
---
The Lenfest Council for Journalism and Democracy
The Lenfest Council for Journalism and Democracy is a philanthropic society committed to securing the future of local news in Philadelphia, the birthplace of the First Amendment. These citizens help fund investment in new investigative news coverage, improved digital products for readers, and greater diversity and representation, each a key building block for sustainable local journalism.