Burt Herman
Director of Innovation Projects<br> The Lenfest Institute for Journalism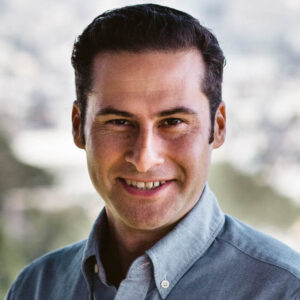 An entrepreneur and journalist bridging the worlds of technology and media, Burt Herman currently serves as director of Innovation Projects at The Lenfest Institute for Journalism. Previously, he co-founded Storify, a social media storytelling platform used by top media organizations, brands and non-profit organizations that won numerous awards for journalism innovation. He led the company to a successful exit in an acquisition by Livefyre, later acquired by Adobe. Burt is also co-founder of Hacks/Hackers, the largest global grassroots movement bringing together journalists and technologists, which is a partner of Google News Lab.
Burt previously reported from around the world as an Associated Press correspondent and bureau chief for 12 years, with postings in Berlin, Moscow, Seoul, and Tashkent, Uzbekistan after domestic assignments in Sacramento, Detroit, and the New York International Desk. He covered stories including post-9/11 Afghanistan, the nuclear crises in North Korea and Pakistan, the Asia tsunami, and he was an embedded journalist with the U.S. military in the 2003 Iraq war.
Burt was a 2009 Knight journalism fellow at Stanford University, where he earlier graduated with a bachelor's with honors in political science and master's degree in Russian and East European studies. He has also served as entrepreneur-in-residence at CUNY's Tow-Knight Center for Entrepreneurial Journalism.