Keith Leaphart
Founder of Philanthropi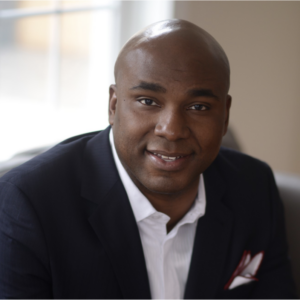 Dr. Keith Leaphart is an innovator whose expansive, parallel careers in medicine, business and philanthropy center upon one single mission: help as many people as possible, as often as possible. Dr. Leaphart's work in medicine and entrepreneurship has granted him the nickname Philadelphia's "Doctorpreneur". While he continues to receive awards and recognition for his achievements in medicine and design, Dr. Leaphart considers his philanthropic endeavors among his most meaningful successes.
In 2013, Dr. Leaphart was appointed Chair of the Board of Directors for The Lenfest Foundation. In this role, he serves alongside a dedicated board of directors and staff to help disadvantaged youth in Philadelphia in the areas of early learning, out-of-school care, and career planning.
Through his service as a board member and as current Chair of The Lenfest Foundation, Dr. Leaphart has a deep understanding of the philanthropic ecosystem; its advantages, and its most under-optimized assets. He believes everyday people, more than foundations or corporations, are the primary growth drivers for giving, and that traditional metrics for quantifying philanthropy can, and should, be disrupted.
To that end, in 2018, Dr. Leaphart launched Philanthropi® – an innovative digital and social engagement platform designed to amplify awareness, excitement, and commitment to lifelong philanthropy. Philanthropi® is transforming charitable giving for people of all ages by highlighting "everyday gifts of time, talent, and treasure."
In addition to his philanthropic and business responsibilities, Dr. Leaphart maintains an active medical license and serves as a relief staff physician at the Bryn Mawr Rehabilitation Hospital in Paoli, Pennsylvania.
Dr. Leaphart also serves on the boards of the Lenfest Institute for Journalism, Greater Philadelphia Chamber of Commerce, Philadelphia Health Management Corporation, Philadelphia Media Network, The Lenfest Scholars Foundation, and Comcast Corporation's external Joint Diversity Advisory Council.
He is a 2013 recipient of the Vision for Philadelphia Award.