Keith Leaphart
President and CEO, Replica Creative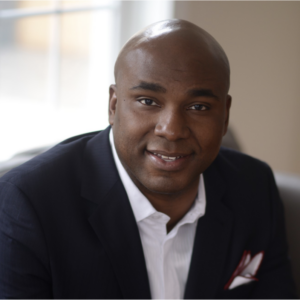 Keith Leaphart is the President and CEO of Replica Creative.
He took over Replica Creative in 2009, converting a 30-year-old black-and-white print shop into one of the city's leading design and print firms. Replica Creative is the first of its kind in the US to co-locate a café and design and print shop, fusing a highly creative environment with the creative economy.
Dr. Leaphart served as an executive on loan from the Lenfest Foundation to the City of Philadelphia, assisting with the development and implementation of the City's ex-offender reintegration strategy. He is Chair of the Lenfest Foundation and currently sits on the boards of the Philadelphia Convention & Visitors Bureau (PHLCVB), Boys Latin Charter School, Philadelphia Media Network, the Greater Philadelphia Chamber of Commerce, the Science Center and the Lenfest Scholars Foundation.
Dr. Leaphart attended Central High School and Hampton University, and ultimately completed a five-year dual D.O./M.B.A. program at Philadelphia College of Osteopathic Medicine and Saint Joseph's University, respectively.