Michael X. Delli Carpini
Oscar H. Gandy Professor of Communication & Democracy at the Annenberg School for Communication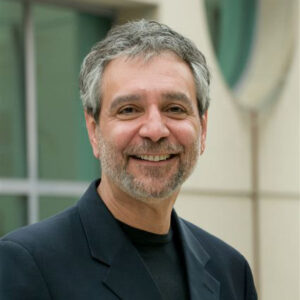 Michael X. Delli Carpini is the Vice Chair of The Lenfest Institute's Board of Managers. He is the Oscar H. Gandy Professor of Communication & Democracy at the Annenberg School for Communication. He served as Walter H. Annenberg Dean of the school from 2003 until the end of 2018.
Prior to joining the University of Pennsylvania faculty in July of 2003, Dean Delli Carpini served as Director of the Public Policy program of the Pew Charitable Trusts from 1999-2003. From 1987-2002, Carpini was a member of the Political Science Department at Barnard College and graduate faculty of Columbia University, serving as chair of the Barnard department from 1995-1999. Delli Carpini began his academic career as an Assistant Professor in the Political Science Department at Rutgers University, where he worked from 1980-1987. He is a graduate of the University of Pennsylvania.
Carpini's research explores the role of the citizen in American politics, with emphasis on the impact of the mass media on public opinion, political knowledge, and political participation. In particular, it focuses on the extent, sources, and impact of public deliberation; the causes and consequences of the blurring between news and entertainment; generational differences in political and civic participation; and the impact of the media on political knowledge and democratic engagement.
In addition to writing numerous research articles, Carpini is the author of the 2011 book "After Broadcast News: Media Regimes, Democracy, and the New Information Environment," which examines the new media regime that is replacing the dominance of traditional journalism.
In 2008, Carpini was awarded the Murray Edelman Distinguished Career Award from the Political Communication Section of the American Political Science Association, with this description: "Michael Delli Carpini has helped to advance and re-orient the study of public opinion and democracy. As a respected and prolific authority on the changing media landscape, he continues to have a profound impact on political communication research."