Pedro A. Ramos
President and CEO, The Philadelphia Foundation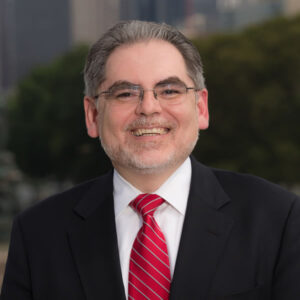 Pedro A. Ramos is the President and CEO of The Philadelphia Foundation. Appointed to this role by the Foundation's Board of Managers on July 14, 2015, Ramos is charged with leading the Southeastern Pennsylvania Region's pre-eminent community foundation into a new era of philanthropy, collaboration and innovation that will drive broad civic engagement and lasting positive change for the region's most vulnerable populations.

Ramos oversees the Foundation's 900 charitable funds, the awarding of more than $25 million in grants and scholarships to nonprofits and individuals each year, management of the Fund for Children and the development and implementation of social impact programs.

Previously, Ramos had been a partner at Schnader Harrison Segal & Lewis, LLP where he co-chaired the Higher Education Practice Group, was a member of the Business Services Department, the Nonprofit Organizations Group and the Diversity Committee. He had also served the City of Philadelphia both as its Managing Director — a role in which he oversaw most of the City's public safety, public works and human services — and as the City Solicitor.

His roles in education include serving as the Vice President and Chief of Staff to the former President of the University of Pennsylvania and as Chair for both the Philadelphia School Board and the School Reform Commission.

Ramos grew up primarily in North Philadelphia and Olney, attended public schools and graduated from Central High School. He holds a Bachelor of Arts in urban studies from the University of Pennsylvania and a Juris Doctor, cum laude, from the University of Michigan Law School. In 2014, he was awarded an honorary Doctor of Humane Letters from Drexel University. Ramos also completed an Eisenhower Fellowship that encourages innovative leaders to enhance their skills, enrich our world, and encourage justice and peace.
Ramos has received many accolades including the Hispanic Bar Association of Pennsylvania's La Justicia Award, the Leon J. Obermayer Award, the Philadelphia Education Fund's EDDY's Award and its Giving Forward Award, the Children's Scholarship Fund Philadelphia Citizen of the Year, the Annual Puerto Rican Festival's Citizen of the Year Award and The Philadelphia Business Journal Minority Business Leader Award.
In addition to leadership in business, Ramos has extensive community engagement that includes service on the boards of Project H.O.M.E., The Independence Foundation, the Philadelphia Zoo, the Ed Snider Youth Hockey Foundation, PYXERA Global (NGO in Washington, D.C.), and the United Way of Southeastern Pennsylvania and Southern New Jersey.
Ramos and his wife Rafaela Torres, have two daughters, Catalina and Isabel.