I canceled 22 digital newspaper subscriptions. Here's what I learned about digital retention strategies.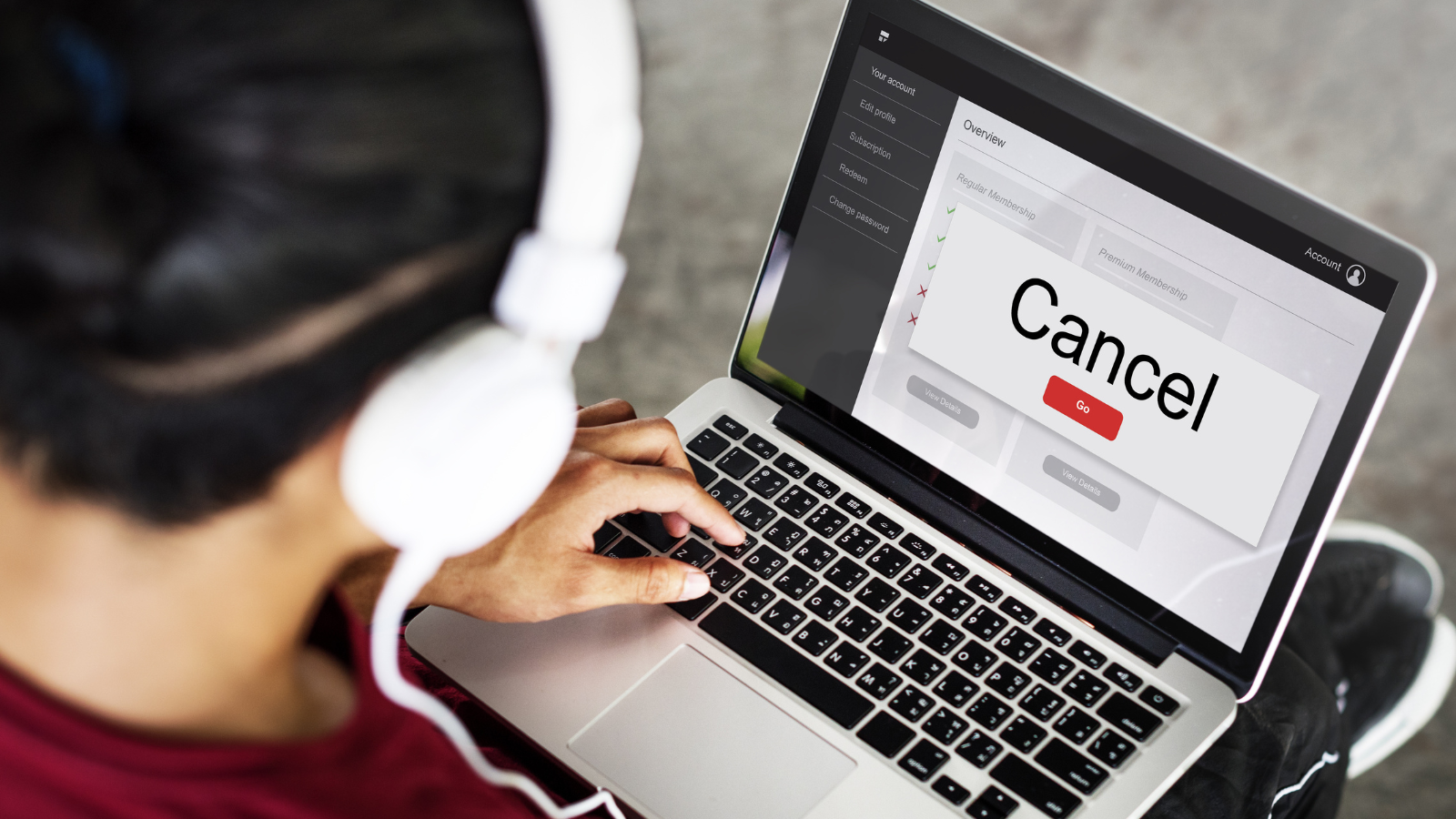 Online subscriptions — especially newspaper subscriptions — have a reputation for being notoriously difficult to cancel. The process for cancelling a subscription has been compared to everything from beating Minesweeper to slaying a dragon in Mordor.
So, when I was asked earlier this year to unsubscribe The Lenfest Institute from 22 digital newspaper subscriptions left over from a past project, I was prepared to face confusing subscriber portals, unhelpful phone calls with customer service representatives, and worse. As an organization, we reasoned we could divert the dollars we were spending monthly on these subscriptions to impactful Institute work, and I was excited to gain a consumer's perspective on how newspapers approach subscriber retention as they face the pressures of a changing industry.
I was pleasantly surprised to find that about two-thirds of the newspapers on my list were easy or moderately easy to cancel, requiring fewer than five minutes to discontinue and presenting few, if any, obstacles. However, the remaining subscriptions on the list had unpleasant, frustrating cancellation processes due to the amount of time required to get to the cancellation page and the number and type of barriers to exit, such as poor site navigation, limited cancellation methods, or a deluge of renewal offers.  
News organizations — and other online retailers — may soon have to change their practices. In March, the Federal Trade Commission proposed a "click to cancel" rule that would make it as easy for consumers to cancel a subscription as it is to sign up. Last year, California also enacted new laws, that require stricter notification of auto subscription renewals in that state.
President Joe Biden even endorsed the FTC proposal on Twitter, saying, "It shouldn't be harder to cancel a service than it was to subscribe for it."
Aside from the potential legal and regulatory issues, there's a business imperative for publishers to not put up unnecessary barriers for readers. A 2021 American Press Institute study found that only 41% of U.S. news publishers "make it easy" for subscribers to cancel. Meanwhile, a 2019 study from the Institute and Harvard's Shorenstein Center found that the highest performing publishers are able to reduce their subscription churn by actually understanding why they cancel instead of just making it difficult for readers.
The Boston Globe, for example, first introduced online cancellation in fall of 2020 to a portion of its subscriber base after it received an influx of tens of thousands of new subscribers at the beginning of the pandemic, Tom Brown, Globe vice president of consumer revenue, said.
"We wanted to make sure that didn't clog up the phone lines and create a poor experience for any subscriber calling for any reason," Brown said in an email. "We then started making it available to more subscribers based on market research that we conducted that showed subscribers wanted this."
Based on my experience and from speaking with leaders at news organizations, it appears there has been improvement in recent years. This article includes some of my impressions and observations. I'm not a UX designer, web developer, or digital subscription expert, but I did approach this work as an average consumer who has reasonable expectations for customer service and user experience.
Treat readers with respect
The St. Louis Dispatch had one of the most simple and straightforward cancellation processes.
Yes, that's two to three clicks to cancellation, and a bright blue cancel button. No mazes or tricks. Also, the Post-Dispatch, which is owned by Lee Enterprises, sent me one succinct email regarding my cancellation:
Although my preference is always to cancel any subscription within a few clicks in a well-organized customer portal, I understand some people may want to chat with a customer service representative. An interesting find during this project was the option to seamlessly switch to text messaging after calling customer service. I counted at least four organizations, owned by a variety of parent companies, offering this service, and all four appeared to outsource this service to the same company based on the initial canned text messages I received. I love this because more options for customers is always good for accessibility reasons, and some of us prefer texting to speaking. A bonus for this project and regular customers: Text message conversations are great paper trails and receipts.
Unfortunately, the times I did text with a customer service agent were because I could only choose between text messaging or a phone call to cancel. While there's an upside to being able to text rather than speak to a customer service agent, I found it a bit odd that I am even required to have a conversation about a decision I've already made — but there's a reason publishers want to direct readers like me to customer service.
Cancellation as an opportunity to save subscriptions
At the start of this process, I viewed the termination of a subscription as the finish line, and if I could easily get to a cancellation, I wouldn't blame a newspaper for offering discounted monthly subscription costs as reasons to stay. I get it. These newspapers need to attract and retain subscribers, especially digital subscribers, to transition away from shrinking print revenues. But there is a fine balance, and I see why some view these appeals as nuisances. Take the following text conversation with the Miami Herald as an example:
Representatives from McClatchy, which owns the Herald, did not reply to requests for comment.
Or look at the Boston Globe's similar offerings on their subscriber portal after requesting cancellation:
Note the design differences between the buttons to "Proceed with Cancellation" and "Accept This Discount."
The Globe is clearly trying to entice me to stay by offering increasingly deep discounts, but it lets me cancel easily from the customer portal.
The Globe rolled out online cancellation to all its subscribers in August 2022, and Brown, the Globe's vice president of consumer revenue, said about 30% of people who are offered the online discount end up remaining subscribed.
About 60% of cancellations occur online, he said, with the remaining 40% of subscribers calling a customer service representative. The Globe also began offering the same discount over the phone, and it's now saving 50% of all subscribers who call into cancel.
"We think the phone save rate going up is a reflection of the makeup of the audience that calls," Brown said. "Many of them are looking for a good deal and not intending to actually cancel."
Many publishers also require subscribers to navigate through multiple web pages before reaching a cancellation button. The experience working through them reminds me of waiting in winding corrals lined with shelves of small items leading up to cashiers at Best Buy or Barnes and Noble. I want to complete a transaction. Companies want to tempt me to buy more.
I had to navigate through nine different pages to cancel a subscription to the Minneapolis Star Tribune.
Steve Yaeger, the Star Tribune's senior vice president of circulation and chief marketing officer, said the length of the process is not intended to be deceptive, but instead meant to mimic the experience of contacting customer service. Customers are presented with a screen that asks why they wish to cancel, which allows the Star Tribune to offer more specific solutions that can potentially keep the consumer subscribed.
"There's often a consumer benefit to talking to us before canceling. Often the reason someone wants to cancel can be remedied — it might be a delivery service issue, it might be some confusion about billing and they're frustrated and they just want to cancel," Yaeger said. "We're trying to bring that same sensitivity to the online cancellation questions."
Though news organizations might avoid offering a digital cancellation option out of fear of losing too many subscribers, Yaeger said the Star Tribune was two times more likely to save subscribers once it began offering online cancellation. Offering an easier process also makes it more likely that lapsed subscribers will re-subscribe at a later date.
The small things are actually big things
I want to reiterate I ended most subscriptions relatively easily, and though there were some clunky layouts or I may have received a few more follow up offers than I would have preferred, I managed and empathized; after all, I work for a nonprofit that understands what these publications are going through and pours resources into solving these woes. But there were some not-so-subtle attempts to block me from unsubscribing, and, as a consumer, I was not happy with some of the strategies I saw.
The inability to cancel by clicking on a button in a well-designed subscriber portal seems to be the most common obstacle preventing an end to a newspaper subscription. A button makes sense in the digital age. Conversations can be cumbersome, especially if there's any combination of a shaky phone line, an inattentive or unclear representative, competing goals between conversing parties, or more. The button's meaning is unambiguous and heartless in a good way. It's all business. A well-laid-out portal with logical navigation and nesting of submenus also makes sense because company webpages shouldn't be a single long page listing all the company's information and options. A set of logically organized menus helps a user find information faster.
Yet, some of the experiences in the subscriber portals were confusing.
Here are a few examples:
The Omaha World-Herald has a "Cancel Subscription" submenu, but a subscriber must call in to cancel the subscription. This is a perfect spot for a cancel subscription button. The World-Herald didn't get back to me when I reached out to ask about their strategy.
The Atlanta Journal-Constitution's customer portal has all types of information (even how to share my subscription!), but I couldn't find clear instructions on how to end my subscription. After contacting the AJC for comment, I learned that most people just turn off AutoPay. I didn't think of that.
As far as I could tell, there is no cancel button on any of these pages, so I figured I'd have to contact support. The Journal-Constitution allows you to text with an agent through its portal.
Dawn Forman, senior director of customer experience, retention & service, said all subscribers are given the contact information for customer service at the point of sale, and that over the past few years, AJC began adding additional methods to contact them, including email and text. In the coming weeks the organization plans to roll out its self-service, online cancellation option for digital subscribers. Print subscribers will still have to contact customer service, where an agent can offer them digital options.
I noticed similar tactics employed by McClatchy-owned newspapers, which all seem to have cookie-cutter customer support pages. These newspapers have a general account information page that lists details like account number, email address, expiration date, and an option to access a help page and Contact Us menu, which looks nearly identical across the McClatchy newspapers:
"Manage Your Account Here" on the help page leads you back to the general information page. And if you look at the very bottom, you can see the phone number to get in contact with an agent to cancel your subscription, and the option to chat through a window, which took me a while to figure out. The "Click Subscription Help Tab to the right to Chat" refers to the button on the far right of the page.
Final thoughts
It's not hard to guess why unsubscribing to a service, especially access to local news, would be so tedious. The most gracious interpretation of these cumbersome or downright infuriating experiences would be that a company does not have the bandwidth or resources to improve user experience. The most ungracious is that the company wants to eke out a few more dollars out of a subscriber who may give up cancelling a subscription until the next month, or the month after. After all, they're leaving, so why keep them happy? Also, how much damage would a complaint about a poor cancellation process cause if potential customers are more interested in reading and supporting local journalism than experiencing a subscription cancellation?
But news organizations aren't just any e-commerce business. Journalism — especially local journalism — is built on trust. Journalists talk all the time about building trust with their audiences and ensuring that their coverage is representative. That should extend to business practices as well. In many cases, dealing with their subscription is the only direct interaction they have with a publication, and as a result, outlets should treat their audience members with respect — just as they would do a source or other community member.
In our conversation about the Star Tribune, Yaeger pointed out that across news organizations many "new" subscribers are actually people who subscribed in the past. Making the process extra difficult can make people less likely to return.
"None of this should be controversial. I look at cancellation in the context of account management. We agree with consumers and the FTC that all account management should be easy, accessible, and secure," Yaeger said. "If it's good for our customers, it should be good for our business in the long run."
---
Hayley Slusser contributed reporting.