How one publisher is trying to solve America's local news desert problem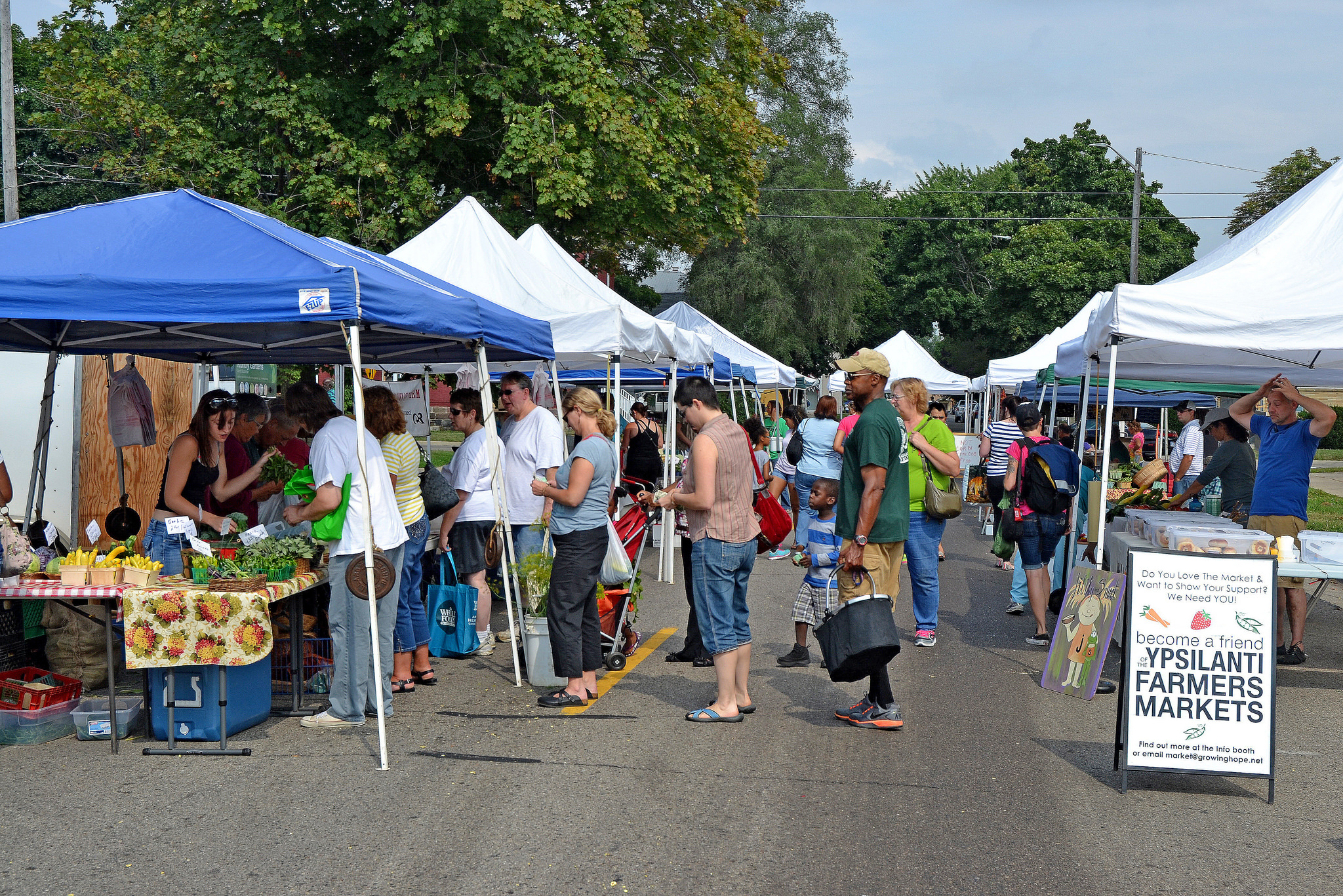 While local news as a whole is struggling, there are often particular neighborhoods or regions that are less well-served by journalists than others.

To try and fill those gaps in coverage, one local publisher has developed a program called On the Ground, which embeds reporters in neighborhoods and cities that lack regular beat reporting.
This week in Solution Set we're covering On the Ground. We'll look at the history of the program, how it approaches engagement, and also how it finds funding to support its work.
Solution Set is a weekly report from The Lenfest Institute for Journalism and the Solutions Journalism Network. Every Thursday, we take an in-depth look at one neat thing in journalism, share lessons and point you toward other swell resources you can learn from.
Here's the TLDR version of what you need to know:
---
TLDR
• The Challenge: Issue Media Group wanted to find a way to fill gaps in local news coverage in underserved communities.
• The Strategy: IMG's On the Ground program embeds reporters in neighborhoods or cities for short periods of time to cover the community and also hold engagement events.
• The Numbers: It takes about $120,000 annually to run On the Ground in one neighborhood.
• The Lessons: Even as the program has tried to scale, the approach to each neighborhood has to be tailored to the residents there.
• The Future: On the Ground is running a pilot program to train residents in the community to report their own stories.
• Want to know more?: Scroll down for more on how to report on marginalized and undercovered communities.
---
Now, let's dig in a little deeper:
The Challenge
Local news is in crisis. Circulation and revenue at daily newspapers are falling. Local TV news audiences are getting smaller and older. Many of the promising digital startups have limited audiences.
Honestly, if you're reading Solution Set, this is no secret to you. But even as local news as a whole is struggling, there are some areas that are worse off. There are entire cities or neighborhoods that lack adequate news coverage.
"We have neighborhoods in many of our cities that are often high poverty,high crime that have really become invisible unless the police scanner goes off. And then once a police scanner goes off, a news truck shows up with a camera," Paul Schutt, co-CEO and co-founder of Issue Media Group, told me.
"But when the neighborhood is working on other things to move the neighborhood forward, there aren't journalists to call at the newspaper anymore," he continued. "There isn't anyone to talk to about the work that's happening in housing, food systems, or other related areas. These communities really no longer have a relationship with media unless it's a police-scanner related thing."
Issue Media Group is a Detroit-based media company that publishes local coverage in about 20 markets around the country. Most of its sites' reporting focuses on topics such as development, innovation, urbanism, and business. Admittedly, its sites aren't taking on major investigations,insteadSchutt said he sees the company's reporting as a solutions-oriented look at the challenges the markets are facing and how they're being addressed.
One of the key pillars of its business model is underwriting; sponsors can pay for certain areas of coverage, though IMG says it maintains editorial independence.
While IMG was using this model to build its business, it decided to see if it could take a similar approach to help provide coverage in some of the news deserts in its markets.
---
The Strategy
In May 2012, Flying Kite, which was then IMG's site in Philadelphia, launched On the Ground, an initiative that would take it out into some of Philly's most underserved neighborhoods.
Spearheaded by Michelle Freeman, the site's publisher and editor, Flying Kite found empty or underused storefronts in neighborhoods. They'd set up a newsroom and hold events, covering the neighborhood for three months before closing up shop and moving elsewhere. (Freeman is no longer with the company, and Flying Kite no longer påublishes.)
The goal was to provide coverage for neighborhoods where the attention news organizations gave them typically touched on issues such as crime or poverty. And while the length of each On the Ground project now differs (more on that in The Lessons), the overall goals remain the same.
"Her concept was to embed a journalist in this community, a neighborhood that you don't necessarily hear about a lot, and to cover what is going on in that neighborhood: Businesses coming up or community leaders helping to move the neighborhood forward," Veronica Johnson, the On the Ground project manager, told me.
On the Ground also launched in Detroit in 2013 and then moved into Memphis as well. In each market, IMG hires at least one journalist to embed with and cover the community.
Patrick Dunn is managing editor of Concentrate, IMG's site in Ann Arbor, Mich. He said On the Ground has given the site additional resources to cover Ypsilanti, the city bordering Ann Arbor. Last year it hired former AP journalist Brianna Kelly to report on Ypsilanti for On the Ground.
"You certainly can lose something sometimes when people in the community can't put a face to the name of the person who is covering the community," he said. "It was a great opportunity for us to put Brianna literally on the ground…in Ypsi. It's really clear to see…just how many connections she's made. People know her and are always wanting to bend her ear with story ideas."
IMG funds the work through underwriting. It will work with funders and community groups to help choose the neighborhoods they go into, and they'll also ask for input on stories they think are worth covering, but at the end of the day the funders have no control over the final editorial product. (For more on this type of relationship with funders check out last week's Solution Set on foundation-supported journalism.)
"They provide the funding for the coverage, but they agree not to try and direct the coverage," Schutt said. "They don't get to assign, review, or approve the coverage. It allows us to operate independently in the neighborhood."
---
The Numbers
IMG has run On the Ground programs in more than 15 neighborhoods or small cities around the country, Johnson said. It's currently running On the Ground in neighborhoods in Memphis and Detroit as well as in the cities of Ypsilanti and Kalamazoo, Michigan.
It costs about $120,000 annually, or $10,000 a month, to run a pop-up, Schutt said.
"We have tried to create the expectation that if we have about $10,000 a month, that gives us a reasonable amount of money to produce the content, have regular engagement, and also publish it and have some additional dollars for social media," Schutt said.
IMG publishes regular impact reports to share with funders. It shared the report from the Ypsilanti On the Ground program with me.
Between the time it launched in July 2017 through December 2017 the On the Ground stories had 38,878 pageviews and readers spent an average of 5 minutes and 57 seconds on the page, according to the report.
On the Ground Ypsilanti also partnered with the local NPR affiliate, WEMU, to broadcast 25 stories on their air during that time.
---
The Lessons
• Meet the neighborhood's need: IMG's process of choosing where it places an On the Ground reporter has changed over the years. Initially, the program would just choose a place where it thought it could make the most impact — as well as secure funding. But in recent years it has taken a different approach that affords more input from the neighborhoods themselves.
In Memphis, for instance, the company worked with a local community group to bring together leaders from about 10 different neighborhoods and asked them if they'd like On the Ground to come to their neighborhood, Schutt said. They asked them also to identify residents and groups that would be worth covering and engaging as well.
"From there, we would look at these and try to best understand whether these neighborhoods have capacity for us to come in," he said. "It requires an amount of leadership in the neighborhood and stable leadership."
And once it gets to a neighborhood, On the Ground has learned that it has to tailor its approach to each community it's covering.
Typically, On the Ground will hold weekly gatherings where people from the community can come meet IMG's reporters and editors. The events had been successful in many neighborhoods and cities, but they weren't really taking off in Ypsilanti.
So Kelly, the On the Ground reporter in Ypsilanti, decided to do something different. Instead of holding her own events, she decided to start going to regular forums at an Ypsilanti community center that were already attracting leaders in the community.
"All these representatives of these organizations come and share updates on what their organization is doing and other things that are happening in the community that might not pertain to their organization, but they think other people might be interested in," Kelly told me. "That's been the most fruitful for me. I've met so many different people through those meetings and heard information that's ended up transforming into story ideas for me. I find it super worthwhile to go to these community events. Either I build stronger relationships with people, make connections, or they tell me something I didn't know, and they inevitably become sources."
This is essentially old-fashioned beat reporting, but in communities without much journalistic presence, just going out and talking to people can be a great way to build trust and ultimately find stories. But the approach may be different for different constituencies, and you should make sure that you're actually meeting a community need through your journalism.
• Cover people: As part of its evaluation process, IMG hired an outside firm to review its On the Ground program and to speak to residents about what they thought of the coverage.
One of the most common pieces of feedback, Schutt said, was that residents felt that On the Ground spent too much time covering organizations, not people.
"We thought we were doing a great job getting resident voices, but when we started looking at it we thought, wow, it is always through the lens of a nonprofit doing work rather than straight from a resident and trying to better understand what their experience is," Schutt said.
They also felt that their engagement work could sometimes be transactional and focused mostly on just reporting the stories. Based on this feedback, On the Ground has tried to take a more conversational approach to its engagement work.
In Detroit's North End neighborhood, for example, it holds a community potluck for residents in the neighborhood to come together and meet one another.
"We were inviting people from the community to come in, share a dish, and tell their story," Johnson said. "You come for a free meal, but you want to come to get together and see people you wouldn't normally see on a daily basis."
• It takes a village: IMG's approach to funding On the Ground has evolved over the years as well. Initially, it would look for one major funder to underwrite the coverage in each area and to support the work.Now, it's trying to take a more coalition-driven approach by building a cohort of local funders to support the project. It's succeeded with this type of approach in Ypsilanti, where it currently has 14 funders contributing everywhere from $750 to $12,000 each.
"What the coalition does that helps is it takes that individual requirement that a client can have to say and ask where is my individual benefit…in this case they're looking at it from the great community [perspective] of saying if we don't have coverage of these issues, there's a lot of important conversations that aren't happening," Schutt said.
In addition to building coalitions, IMG has been looking for funders who are willing to support the project for longer periods of time so there aren't breaks in the coverage as the team looks for more funding.
---
The Future
On the Ground ultimately hopes to expand to additional neighborhoods and cities, but it's also in the process of piloting new types of programming.
In Kalamazoo and Memphis, it's currently running a program that will train residents and provide them with equipment to cover stories in their neighborhoods.
In each market, On the Ground has identified four community members who are each paired with a professional journalist and go through a four-part training program. Each participant is given a Chromebook laptop and is paid $100 to attend each workshop. They work with the professional journalists to report out stories in their communities, and once they're published they're paid the same freelance rate that IMG typically pays.
(Want to know more about journalism training programs? Check out our Solution Set issue on The Bristol Cable.)
IMG is also looking at ways it can incorporate more visual journalism. It's looking to potentially partner with community media groups, such as PhillyCAM in Philadelphia, to train people in video reporting and photography as well.
"We're not expecting them to do investigative, watchdog pieces in the neighborhood," Schutt said. "What we are hoping is that the residents are going to be able to get at stories we otherwise wouldn't. They're going to have their own voice to share these stories."
---
Want to know more?
---
Anything to add?
How is your news org trying to reach underserved audiences? Have anything interesting to share?
Send me an email, I'm at [email protected].I'll share some of the responses in next week's edition.
See you next Thursday!
---
Creative Commons photo of the Ypsilanti Farmer's Market by Michigan Municipal League.