Meet the local "news militia" covering East Lansing, Michigan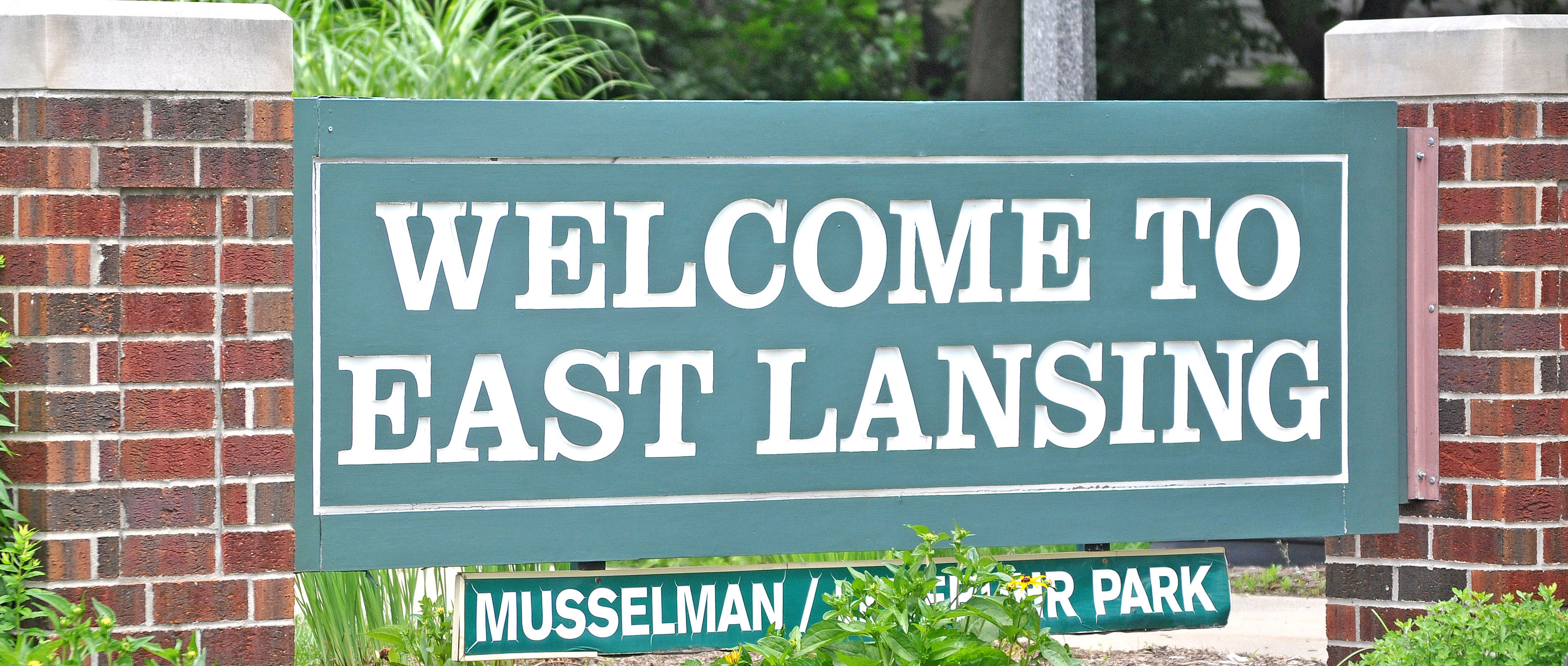 A "news militia" has taken up pens and notepads in East Lansing, Michigan with a mission to inform the community.
That's what Alice Dreger, the publisher of East Lansing Info, calls the scrappy bunch fighting for freedom of information by working for East Lansing Info, a nonprofit site that covers local news in East Lansing.
This week in Solution Set we're going to take a look at ELi and learn more about its "citizen reporter" model, which trains people in the town to report — and pays them for it.
Solution Set is a new weekly report from The Lenfest Institute for Journalism and the Solutions Journalism Network. Every Thursday, we take an in-depth look at one cool thing in journalism, share some lessons, and point you toward other excellent resources.

Here's the TLDR version of what you need to know about East Lansing Info:
---
TLDR
• The Challenge: The non-profit East Lansing Info was created to address the lack of local news in East Lansing, Michigan. But with limited resources, it needed to find ways to cover the community.
• The Strategy: The site developed a "citizen reporter" model, which trains community members how to do journalism and pays them for their work.
• The Numbers: About 110 people have written for ELi since it launched in 2014.
• The Lessons: Writers take their work more seriously because they're paid. (Paying your writers is also the right thing to do.) Limiting your scope of coverage can help you maximize resources.
• The Future: ELi publisher Alice Dreger believes this model could work in other cities.
• Want to know more?: Scroll down for more coverage of ELi and other examples of how news outlets are involving community members in their reporting.
---
Now, let's dig in a little deeper:
The Challenge
East Lansing, Michigan is a city of just under 50,000, with about 20,000 full-time residents. As its name suggests, it's located just east of Michigan's capital city of Lansing and it's home to Michigan State University, a massive public research university.
East Lansing has its own city council, its own school district, its own police department, its own cultural institutions, and more.
And like an ever-growing number of municipalities, East Lansing didn't have journalists dedicated to covering its institutions. The Gannett-owned Lansing State Journal covered MSU and would cover big news in the city, but not the day-to-day type of coverage that defines local publications.
Alice Dreger, a medical and science historian who lives in East Lansing, decided to do something about it. So in 2014, she launched East Lansing Info, a non-profit site dedicated to covering the city. (A previous iteration of the site debuted earlier.)
"I was watching the collapse of traditional journalism caused by the Internet, and it's very disturbing if you care about the importance of journalism for democracy, which I do," Dreger told me. "So, part of the reason why I did East Lansing Info was because I recognized the news desert problem at home. The reason I went nonprofit was because if for-profit had been working I wouldn't have been needed."
But knowing there were limited resources to support local journalism in East Lansing, ELi had to find a novel way to build the site in order to maximize what was available to it.
---
The Strategy
Practically all of East Lansing Info's coverage is produced by what it calls citizen reporters, or people in the community who have decided to participate in its journalism.
ELi has regular reporters who cover subjects such as city government and public schools for the site, but it also always trying to bring on new writers.
If someone pitches a story to Dreger or managing editor Ann Nichols, they'll often come right back to them and will ask if they want to write the story themselves.
"We very often will say to someone if they contact us with a story, 'Would you like to write it? We don't have that many people, and we'll help you,'" Nichols told me. "Sometimes they do it, sometimes they don't, but a lot of people are afraid of that."
Most of the site's reporters' aren't trained journalists — either or Nichols or Dreger, for that matter — and they are all ages and come from all walks of life. Everyone from high school and MSU students through to local professionals have written for the site.
Everyone who writes for ELi is paid for their work, no matter their age. (Though many writers will donate their commissions back to the site.)
Karessa Wheeler covers education for ELi, she's one of the few contributors who actually is a former journalist, but she now works for the university. She said she writes for ELi as a way to stay connected to journalism and also to better understand how things work in the city. Her kids are in East Lansing's public schools and reporting on them has helped her better navigate the system.
But she also said that she appreciates the passion ELi's readers have for the subjects she covers and the interactions she has with them.
"Personally, this is the first time in 20 years of being a journalist that my stories are pored over and every word is questioned," she said. "That's a good thing."
ELi holds itself to strict editorial standards. It doesn't publish opinion pieces and it doesn't take editorial stances on political issues. And because its reporting staff is mostly untrained journalists, ELi has to often work through some basic journalistic concepts with reporters during the reporting and editing process.
They teach reporters everything from how to file a FOIA to how to write a nut graf.
"It mostly happens in editing," Nichols said. "It's a process where if you were interested in covering something, you and I would have a conversation if this was your first time writing for us. I would outline the standards: No editorializing, everything has to be backed up, if we go back to that person they have to be able to say, yes that's what I said."
And if a story doesn't meet ELi's standards after going through the whole editing process, Nichols said they'll kill it.
"Sometimes we kill them because we're wretched," Nichols said. "It happens much less than it used to. If it's important and we have the energy, one of us fixes it and…if it's not important, it just goes away," Nichols said. "We have a very serious commitment to not publishing crap."
Over the years, ELi has covered the full range of local news stories. In 2016, it investigated how a mercury spill was mishandled at the East Lansing's wastewater treatment plant. Last December it reported on how Tia, a former East Lansing police dog, was living in retirement.
Despite ELi's high standards and its commitment to covering the community as best it can, Dreger said she recognizes that citizen journalists can't completely replace full-time professional journalists.
She called ELi a "news militia," emphasizing that laymen rose up to meet the needs of their community. In this case, they're providing independent reporting on what's going on in the city — while acknowledging that a professional service is ultimately superior.
"In the same way that if you have to have a militia during a revolutionary war, it makes the people realize that what you really want is a professional army," Dreger said. "They're much better. They're better trained, they're better protected, and they're better for the country. That's why I think the militia model works, it convinces people that professional armies of journalists are better. That's what you ultimately want."
---
The Numbers
About 110 people have written stories for ELi since 2014.
Reporters are typically paid $50 to $100 for each story. About 80 percent of ELi's reporters are paid, Dreger said. (Dreger isn't paid for the work she does for ELi, both reporting and running the business side of things.)
"We don't pay anyone any well," Dreger said.
In January, the site raised$65,808 — short of a $100,000 goal that it set for itself to cover its 2018 expenses.
"What are we going to do about that? Right now, we're going to keep doing what we're here for. We're also going to use some of those funds to hire a person to work with us on development to hopefully make up some of the gap. We will also keep encouraging people to donate," Dreger wrote in a post wrapping up the fundraiser.
In its 2016-2017 fiscal year, ELi had total expenses of $51,280.27, according to its annual report.
About $42,000 of that — or 84 percent — went to paying community members to do journalism and manage the site.
A full breakdown of ELi's 2017 expenses are below:

During 2016-2017,ELi raised $47,884. Most of its revenue came from individual donations. (More than 600 people have contributed to the site.) It also received one corporate sponsorship and one grant.
---
The Lessons
• Pay your writers: ELi makes a point to pay its writers, and it pays off in the quality of work.
Before this version of ELi launched, it was run as what Dreger called a "non-economic news cooperative." There were four people primarily contributing, but they all had other careers and nobody really made it a priority.
Dreger realized that the site needed "a managing editor who would nag us all." Nichols is the site's second managing editor, and she is the only one who is paid close to a full-time salary, but her position is critical to making the site run.
But also, by paying the staff — even a nominal amount — it encourages them to take it seriously and enables them to write instead of taking another job, whether they be high schoolers, retirees, or somewhere in between.
Dreger highlighted one of ELi's reporters, a mom with three kids, who is able to report for ELi because it pays "enough money to make it viable for her family." The high school students also benefit because they get paid the same as everyone else, meaning they can write for ELi instead of taking a part-time job somewhere.
"I find with the high schoolers that I am much more likely to get them to respond to story requests if they get paid," Dreger said. "They like getting paid. Their parents love when they get paid too."
Dreger said she's heard from professional journalists who feel like ELi is undercutting journalists by paying community members less to do this type of reporting. She disputes that.
"There's nobody employing professional journalists to cover what we're covering," Dreger said. "If the Lansing State Journal or [the alt weekly Lansing] City Pulse is covering something, I don't do it because someone is doing it. So it's not like we're taking work away from professional journalists."
Dreger says she wishes ELi could pay more, but even paying a nominal amount shows staffers that you value their work and also enables them to participate when maybe they couldn't before.
• You can only cover so much: With limited staffing and resources, ELi only has the bandwidth to cover so much. As a result, it has set strict boundaries for its coverage areas. It emphasizes topics where the site can make the most difference.
ELi typically doesn't cover Michigan State University, and any story ideas must directly impact or have a connection to the city of East Lansing.
One of the biggest news stories to come out of East Lansing in recent months has been the scandal surrounding Larry Nassar, the former MSU doctor who sexually abused hundreds of young girls and was sentenced to up to 175 years in prison in January.
In response to reader questions, Dreger wrote a post explaining why the site wasn't covering the story. Namely, it decided not to do it because the story was already widely covered, the story was much bigger than just the East Lansing community, and, ultimately, if ELi decided to cover the Nassar story it would have to pull resources away from its core coverage areas.
"Just as a practical matter, even if we wanted to, we don't have the bodies or the bandwidth to cover everything that's going on here," Nichols said. "We also didn't feel on Nassar that we could add anything. We don't make any money, it's a non-profit, so getting the scoop and selling the papers is not our motivation. Our motivation is informing people, so if they're being informed adequately, we have no reason to do it."
You won't succeed as a publication if you try to cover everything. You should establish your coverage area, stick to it, and then kick butt in the areas you focus on. You'll provide a clear service to your readers, and they'll appreciate it.
• Be honest with your readers: ­ELi runs regular fundraising drives. It'll ask readers for contributions to help support the ongoing work that's necessary for the community.
Like any nonprofit, ELi is transparent about its finances. Dreger publishes a monthly post detailing the site's work over the past month and tells readers how much it costs. She'll also share updates on goings on with the site. (Last month it convened the first meeting of its Community Advisory Board and also signed up a new sponsor.)
But unlike many other sites, Dreger will actually threaten to shut down ELi unless it gets enough support to continue on.
"People come to assume [journalists] are like the police, they'll always be there. And it's not true," she said. "That's part of what we're trying to convince people. It's not true that the news will always be there for you."
That level of transparency helps readers understand what they're contributing to and how their money is directly helping to support a site that is valuable to them and the community.
• Educate the community: One of the side effects of the citizen journalism model for ELi has been that it's been able to educate the East Lansing about how journalism works.
By involving community members directly in the journalism, they understand how much work goes into reporting and have a better appreciation for the work of professional journalists.
The site also puts on a summer journalism program for high school students.
Anecdotally, Dreger said there have been many ELi supporters who have started subscribing to publications such as The New York Times and The Wall Street Journal because ELi has given them a greater understanding of journalism. "I'm convinced the work we're doing teaches people why news costs money," she said.
"It's a model for small cities like ours, specifically because it feeds the desert, but to my mind, it's more interesting that," Dreger said. "It's doing something much more important, which is teaching people what journalism is; why nonpartisan journalism matters to democracy. It teaches them to want transparency out of their government. They didn't care about that, but then they'll become engaged with us and they recognize that the city is holding something back from us, they get angry and say they want a transparent government. They begin to wake up to how journalists constantly work for transparency."
And that's paid off, she said. At least once a month now a package with documents or other news tips will show up on her doorstep or in ELi's PO Box.
By making a point to teach readers about journalism, publications can help address the crisis of trust in the news and also build a more loyal following that will ultimately support their work.
---
The Future
In the immediate future, ELi is taking a week off to coincide with the public schools' Spring Break. ("The work we're doing is totally exhausting," Dreger said.)
Dreger said she and Nichols have "a strong self-care model for our reporters."
"We never question if people have some reason to let us down," she said. "We spend a lot of time making sure that people take care of themselves."
But long-term, ELi plans to continue its work of reporting on East Lansing and engaging with citizen reporters.
Ideally, Dreger would like to raise enough money to hire professional reporters that that could then be supplemented by the citizen journalists, but she doesn't think there's enough philanthropic money in East Lansing to support that kind of endeavor.
However, that doesn't mean it couldn't work elsewhere, she said.
"For some cities that will work, for our city, I don't think that's going to work anytime soon," she said. "Though I do play the lottery, and people say to me 'Would you give up ELi if you win?' and I say, 'No, I'll hire professionals and give Ann more money but we'll keep doing it because it's so cool.'"
---
Want to know more?
• Poynter's terrific Local Edition newsletter spoke with Nichols earlier this year about how ELi limits its coverage areas.• Another outlet working directly with the community is Chicago's City Bureau, which pays people to attend and report on public meetings. The public documenters program is expanding to Detroit now, Nieman Lab reports.
• And then there's Hearken, the startup that's developed a model for journalism that involves audience members in the reporting process. Learn more in this CJR profile. (And if you're interested in trying Hearken — and other tools — in your newsroom, you should consider applying to the Community Listening and Engagement Fund.)
---
Anything to add?
Is your newsroom involving your community in an interesting way? Do you have any thoughts about ELi's model? Who do you think is going to win the Final Four? (Go Blue!)
Send me an email, I'm at [email protected].
I'll share some of the responses in next week's edition.
See you next Thursday!
---