3 keys for building a major donor pipeline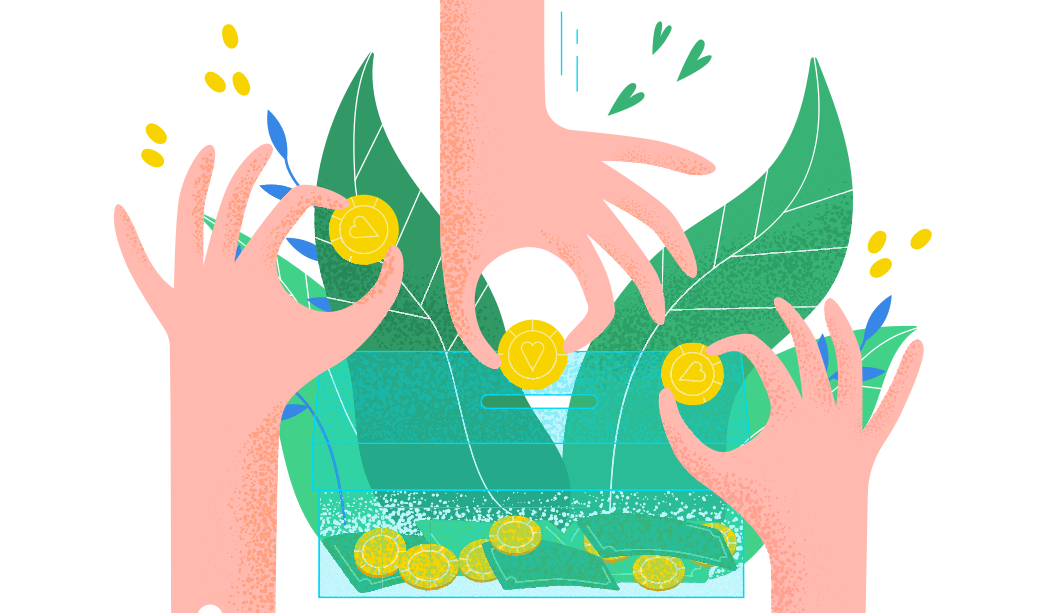 Learning to solicit major donations is challenging during normal times, but it can be especially daunting now as we face a global pandemic and major economic challenges.
However, as philanthropy becomes an increasingly important revenue stream for publishers of all sorts, it's important that news organizations continue to build a major donor pipeline.
"We hear the question from clients all the time 'Do we pursue major gifts right now during the current circumstances?' and the answer is yes," said Garth Allen, a Vice President at Schultz & Williams, adding that the wealthiest donors have likely not seen the same negative effects of the economic downturn.
Allen and a team from Schultz & Williams, a Philadelphia-based fundraising consulting firm, led a recent Lenfest News Philanthropy Network training on how to build a major donor pipeline.
The Schultz & Williams team shared three major strategies for building your pipeline — from identifying prospects, to soliciting a gift, and stewarding the relationship.
Here are the three key steps:
1. Identification and Qualification
It takes time and effort to identify prospective donors. One of the challenges of fundraising for news is that it's a relatively new field. As a result, Theresa Leinker, a Senior Consultant at Schultz & Williams, suggested that news organizations "focus on the philanthropic relationship to understand the prospect and her motivations. Why does she care? What is her level of personal investment?"
Texas Tribune Chief Development Officer, Terry Quinn also explained that to find new prospective donors, she considers the other interests of potential donors.
"We have found that there are some common denominators among our donors… [they] tend to support the arts. They tend to also support the environment," she explained.
To acquire strong prospects, it is important to think about the process from the donor's perspective. By considering the intentions of the prospective donors, you can better understand how well they would fit into your organization.
Connecting with prospective donors is crucial to qualify and understand their values and motivations. This information helps to better engage prospective donors in the work of the newspaper and to understand how they would like to see their gift be put to use.
"We spend a lot of time listening and asking questions and getting them to tell us what they care about," Quinn said.
It's important to treat major donors like partners of your news organizations. If a prospective donor feels strongly about projects that your news organization is working on, they will be excited to become a partner and support your work.
2. Cultivation and Case for support
After you identify a potential donor, it's critical to develop a donor strategy or roadmap for engagement with them to ensure that they are being kept up-to-date on your organization's work and that relationships and trust deepen.
By developing a case for support you can present the prospective donor with an overview of the vision and values of your organization, show the need you hope their support will fill, and the broader impact you are hoping to create with your journalism.
"[Journalism] is a newer form of philanthropy. Sometimes donor prospects get it immediately, and sometimes you really have to work harder on making the case and I think that is where crafting your messaging is just so important," Quinn said.
Steps that must be taken in order to develop a donor strategy include identifying opportunities to engage with prospective donors, and identifying members of your organization that can assist in building a relationship.
"[Your donors] do not think of themselves as being a part of a specific development program, they are really thinking of themselves as making an impact at your organization" Leinker said.
During this time of continuing to evaluate prospective donors, a fundraising team can also begin determining an appropriate asking amount.
"At the heart, major gift fundraising is about building relationships. We tend to think of relationship building as an art, but there is a science to it as well" Allen shares.
Donors can be organized into a pyramid by size of donation with members and prospects on the bottom, annual funding in the middle, and major gifts on top. Deeping engagement with donors can result in them moving up the pyramid toward the major gift level.
Quinn explains a program that the Tribune started where donors give a few thousand dollars a year for three years. The program is technically a membership program, but can be thought of as a pipeline activity to create major donors.
"We have had multiple people who have been members of that circle program and have gone on through cultivation to become major donors," Quinn shares.
3. Solicitation
Prepare for solicitation by determining the gift amount to ask for, deciding when and where to ask, and by identifying the right solicitation team that has a relationship with the potential donor.
Thinking through different donor strategies and role playing can also help build confidence before asking for gifts.
"We want to really be careful to design strategies that when you get to solicitation there has already been so much advance work that you feel really confident and comfortable going into that ask" Leinker explains.
Once a gift is received, stewardship is key to encourage donors to continue their support. Deepening the relationship with the donor, allows for a more personalized and successful meeting the next time a gift is needed.
"We are lucky in our industry that we have so many options for stewardship in sending articles, and heads up about important stories that are publishing that day," Quinn said.