Rosalind Remer
Senior Vice Provost and Executive Director, Lenfest Center for Cultural Partnerships at Drexel University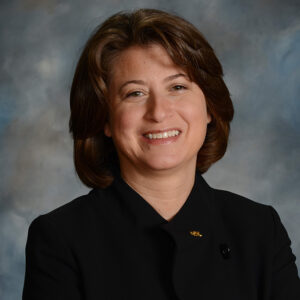 Rosalind Remer is Chair of the Lenfest Institute Board of Managers. She currently serves as Senior Vice Provost and Executive Director of the Lenfest Center for Cultural Partnerships at Drexel University. The Center enters into multidisciplinary partnerships with Philadelphia-area cultural organizations to fortify cultural institutions like museums, libraries and historical societies and make their offerings and experiences more accessible to Drexel students.
Previously, Dr. Remer taught history for 14 years at Moravian College in Bethlehem, Pennsylvania. She was drawn to public history, museum planning, and administration while on-leave to direct the planning efforts for the National Constitution Center.
She went on to serve as executive director of the Benjamin Franklin Tercentenary where she administered all aspects of a $12 million project, mandated by the U. S. Congress, in honor of Benjamin Franklin, including: creation of a new 501(c)(3) organization overseen by five Philadelphia institutions; oversight of exhibition content and design for a $6.5 million exhibition which toured internationally; fundraising and donor efforts; and foundation and corporate relations; contract negotiation with museum venues; public and educational program development; coordination of all stakeholders, board of directors and members of Federal Commission and French Committee; management and coordination of public relations, communications and marketing for all aspects of the project.
Remer then co-founded Remer & Talbott, a consulting firm serving museums, libraries, universities, historic sites, and other non-profits.
She joined Drexel University in 2013, where she served for two years as a senior advisor to the president and facilitator of Drexel's key presidential initiatives. During this time, Remer managed and was a member of the President's Cabinet and Executive Council; worked with the Board of Trustees; and staffed the Nominating Governance Committee, the Enrollment Committee, and the Institutional Advancement Committee.
Dr. Remer holds a B.A. from University of California, Berkeley (1984), and an M.A. (1986) and Ph.D. (1991) in History from UCLA.