Identifying the issues that matter to Philly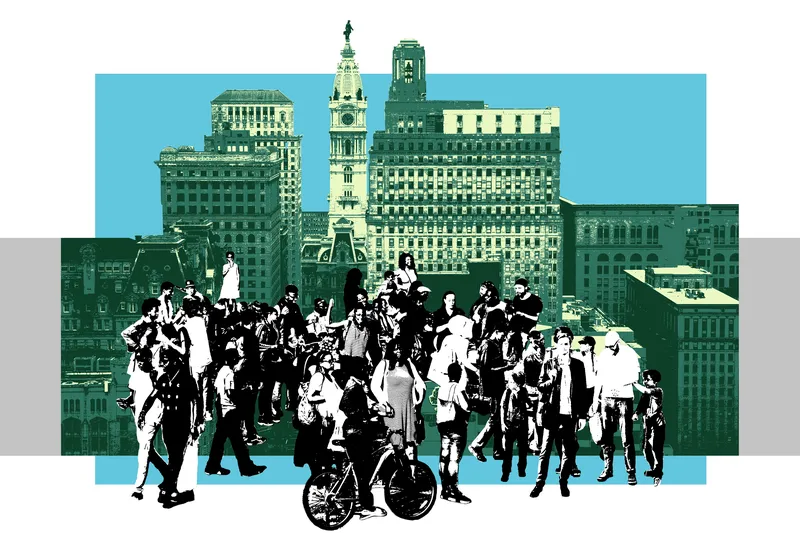 Audience research can be a powerful tool for news organizations to better understand the information needs of their community and to identify gaps in coverage areas. Understanding these gaps can help organizations ensure their reporting promotes civic engagement and participation, ensures transparency and accountability in government, and facilitates informed decision-making.
Over the past few weeks, The Lenfest Institute and our partners have released two new studies on the Philadelphia news landscape to better help publishers in our hometown serve their communities. While these studies focus on Philly, there are universal lessons that are applicable for journalists no matter where they live.
The Center for Media Engagement at the University of Texas at Austin conducted a survey that explored the issues that are important to Philadelphia residents and how local media are, or are not, covering these issues and their communities. Their answers were then compared to actual coverage from more than 80 local news sites through the analysis of more than 60,000 news stories.
The CME team also used survey results to identify six key questions newsrooms should ask to evaluate the health of their news ecosystem.
Keep scrolling for the full findings from the study.
And as part of the Every Voice, Every Vote project, a citywide initiative that brings together community groups and media organizations to inform voters ahead of Philadelphia's 2023 municipal elections, the Institute commissioned "What Philly Wants: The Every Voice, Every Vote Survey of Philadelphia Voters" to connect with residents and identify the most pressing issues facing the city.
By using a traditional public opinion polling research tool and incorporating it into a collaborative, community-centered initiative, the findings shed light on the first-person perspectives of Philadelphians rather than specific candidates or platforms. This approach prevents duplication in the field and democratizes access to high-quality data among media outlets and community organizations. The community and media partners of Every Voice, Every Vote will be able to unpack the survey results to better understand the distinct experiences and priorities of people from different neighborhoods, economic statuses, and identities. This will inform community forums, solutions-oriented reporting, and candidate accountability throughout this election cycle and beyond.
We'll share some takeaways and some examples of how our partners utilized the Every Voice, Every Vote survey below.
Identifying coverage gaps
In analyzing survey responses, the Center for Media Engagement team identified addressable gaps in the media ecosystem despite survey respondents' overall feeling that local media did slightly better than average in representing their neighborhoods.
The study's content analysis sought to address areas where the media covered a topic or region less often than needed based upon audience interests or location. These areas create opportunities for news organizations to develop new beats or expand their existing coverage.
For the purposes of this research, Philadelphia was divided into seven regions based on demographic data and community input. The chart below illustrates how the most populous regions (North and Northeast Philly) were not the same regions that received the most concentrated coverage (South Philly and Center City).
Additionally, residents weighed in on the most important issues they would like to see covered in the media. Crime and safety were mentioned by 70% of residents and also appeared in, on average, 33% of articles per outlet. The second most mentioned area was sanitation, trash removal, and cleanliness, which was mentioned by 34% of residents but was only mentioned in 3% of articles per outlet. Traffic and parking, drugs, infrastructure, and poverty were also among the topics frequently mentioned by residents that appeared less frequently in actual coverage.
The Center for Media Engagement also researched perceived coverage gaps, which occur when the public is dissatisfied with some aspect of media coverage. Residents overall gave mediocre ratings when asked about how well the media cover their communities and below-average ratings of issue-based coverage. West Philly and Southwest Philly residents expressed the most dissatisfaction with negative media coverage, but many Southwest Philly residents also expressed interest in getting involved with journalism and reporting on public meetings.
Highlighting issues
The Every Voice, Every Vote poll, "What Philly Wants," was conducted to help organizations better understand how to engage Philadelphia's diverse communities in the electoral process. At the core of the Every Voice, Every Vote project is a coalition of over 55 media and community partners that serve every neighborhood in Philadelphia through multilingual, nonpartisan, issues-oriented journalism, community listening activities, public voter engagement events, candidate forums, voter guides, and more.
The poll asked about the quality of life in Philadelphia. Results revealed that 65% of the individuals surveyed believe the city is "on the wrong track," with just over half (54%) rating Philadelphia as an excellent or good place to live. A breakdown of that 54% reveals that white respondents are significantly more likely than Black respondents to rate quality of life that high (63% vs. 47%). Residents from South Philly and Center City — the same regions that receive mostly positive news coverage, according to the Center for Media Engagement's survey results — were also more likely to be satisfied living in Philadelphia.
Residents who were more likely to say that things in Philadelphia are on the wrong track included those more heavily impacted by gun violence and residents from lower and upper Northeast Philly. In a separate question about the impact of gun violence, Black respondents were over twice as likely as white respondents to say that gun violence has had a major negative impact on their quality of life (63% vs. 30%).
Another section of the survey asked respondents to indicate which issues were most important to them. Crime ranked as the top problem, and about 89% of respondents believe that addressing crime should be a top priority for the new mayor and elected officials. Public schools and education (75%), the economy and jobs (65%), affordable housing (57%), and homelessness (59%) followed closely behind.
Seeking solutions
While Philadelphia has a diverse and highly active media landscape, improving trust among audiences, portraying communities accurately, and making sure coverage is accessible is still a priority for news organizations, according to "The News Philadelphians Use." The Center for Media Engagement survey's efforts to identify coverage gaps can help media organizations better tailor their reporting to residents' needs and conduct community outreach that makes a difference.
But this does not mean there should be a one-to-one correspondence between the issues mentioned by the media and the issues prioritized by the public. One limitation of this data noted by the Center for Media Engagement is that residents were asked about important issues facing their neighborhoods, but local media is also responsible for covering issues beyond individual neighborhoods. Additionally, the report only examines the quantity of coverage and residents' ratings of local media, not the quality or effectiveness of that journalism or details on why residents utilize certain outlets more than others.
In addition to identifying which issues demanded the most urgent action, "What Philly Wants" relied on respondents to rank the effectiveness of ways to solve those issues. Thanks to survey responses, researchers were able to identify residents' top priorities to decrease crime: increased access to mental health and drug treatments (87%), improving relationships between police and the community (86%), and increased police funding at (55%). Top solutions to improve public schools included: providing tools necessary for students (75%), funding improvements to infrastructure (73%), and providing vocational education and job training (72%).
Audience data collected from both surveys will help news organizations focus their reporting on areas that Philadelphians believe need more coverage. And by taking note of the issues that residents see as most important, they will gain a stronger understanding of the city's many diverse communities and their needs.
Want to know more?