Wrapping up 2019 and looking ahead to 2020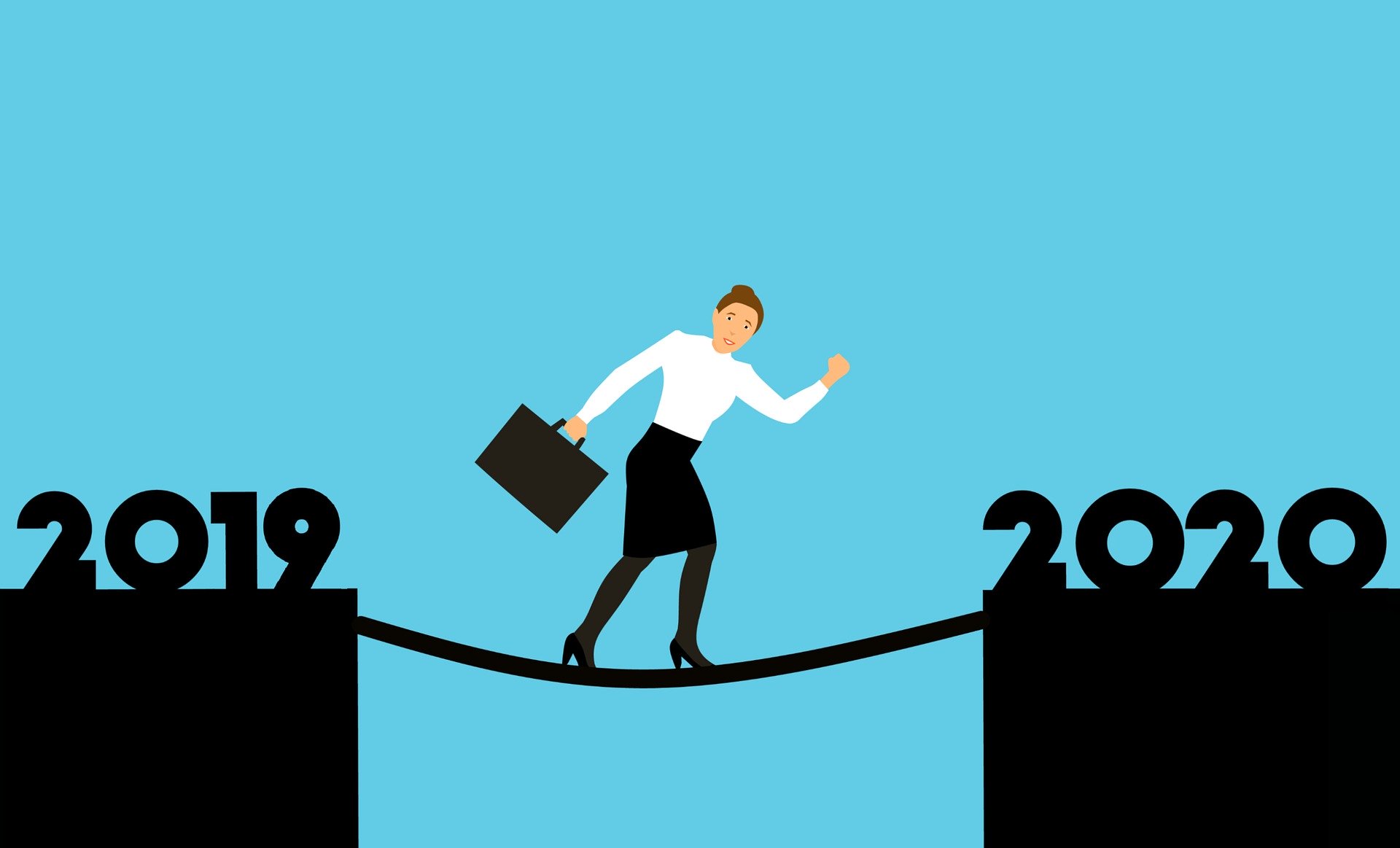 2019 was a rough year for journalism. 3,160 North American news jobs were lost this year, according to The Columbia Journalism Review.
2020 will likely be worse. Gannett and GateHouse just completed their merger, promising at least $400 million in cost reductions. And more consolidation in the local newspaper space is expected. As Ken Doctor reported in Nieman Lab this month: "The first half of 2020 'will be the final dance of the newspaper industry,' one of my savviest financial sources told me Thursday — someone who's been right on the money for years. 'Everything will get resolved in the first half of 2020.'"
Despite these challenges, a lot of good happened this year. Local news organizations — both legacy outlets and startups — are working hard to find new revenue sources, build engaging products, and connect with their audiences in meaningful ways.
These are the keys to long-term sustainability. The future of local journalism depends on news organizations and communities collaborating and supporting one another.
Every week in Solution Set, I try to highlight projects and newsrooms that are working toward these goals. My goal with this newsletter is to help illuminate a path forward for local journalism.
As we wrap up 2019 and prepare for 2020, I wanted to revisit some of the news organizations we covered this year in Solution Set and share some updates. Think of it almost as a TLDR for the year. These are the people and projects that are inspiring me as we head into the new year — and decade.
This is the last Solution Set of the year. We'll be back in January with new issues. I have big plans for the new year, but I'd love to hear from you as well: What would you like to see more of in Solution Set? How can I make this newsletter and community more useful for you? Are there things we should stop doing? Please feel free to reply to this email with any thoughts or suggestions.
Solution Set is a project of The Lenfest Institute for Journalism. If someone forwarded you this email, you can subscribe here. We'll also be back next year with the next installment of our News Book Club. Sign up here for more details, which I'll be sharing soon.
---
• The Tyler Loop prepares for its next chapter: In April, I checked in with Tasneem Raja, the co-founder of The Tyler Loop, a local news site covering the east Texas city of Tyler. Raja and her husband had launched the site as a side project in 2018 and she spent this year turning it into a sustainable operation focused bringing people together.
"I've invested very heavily on the reporting and editorial side in features, and I'm almost thinking about flipping that script on its head," Raja told me last spring. "What if we started with conversations? If I'm going to do a story on affordable housing, can I start actually with convening all of the sources I want to talk to for a live conversation moderated by me? Can that conversation actually be my reporting?"

The site has organized successful storytelling events, community conversations, and even a taco tour. And now the Loop is planning for its next steps: A leadership transition.
Raja is moving to Oakland, Calif. to lead a new nonprofit news site covering the city. Jane Neal, who led the Loop's Out of the Loop storytelling events, has taken over as executive director.
In Oakland, Raja's yet-to-be-named site is being launched by Berkeleyside with about $3 million in funding from The American Journalism Project and Google.
The site plans to launch in the spring, but Raja has already emphasized equity and has started having conversations with local residents about what they need from a local publisher.

I'm excited to follow the next steps for both the Loop and what's being launched in California.
• High Plains Public Radio Readers Book Club: In May, I profiled the High Plains Public Radio Readers Book Club. HPPR is a station that covers a wide swath of the country from Texas through Colorado. It's a diverse area, and the station launched a book club to try and bring people together.
"Despite our obvious rural versus urban environment, our issues are the same: How do you create content that expresses the voice of the community and provides the vehicle for that in a cost-effective and meaningful way?" Kathleen Holt, who leads the book club told me.
The book club chooses a theme each season, and it invites listeners to record short reviews, which it calls Book Bytes. The fall 2019 theme was "Navigating Uncharted Waters —Past, Present, & Future." The club's steering committee chose books that "explore the ways in which our childhood and life experiences inform our world views. Are we products of nature or nurture?"
After writing about the club, Holt invited me to contribute a Book Byte. I submitted a short review of "Educated" by Tara Westover, which focused on the power of an education and how student debt is making college increasingly unaccessible for many people.
• The Devil Strip becomes a co-op: In July, Brianna Baker covered the Akron Devil Strip's plans to become a reader-owned co-op. After months of planning, the magazine began selling shares in the organization in November.
Shares start at $1 per month, and the shares vest after investors contribute $330. The Devil Strip will have an annual meeting for shareholders to vote on budget items, help set editorial priorities, and elect new board members. (This model was inspired by the British co-op The Bristol Cable.)
Founder Chris Horne shared more detail with Crain's Cleveland Business last month:
Giving readers a voice is meant to deepen the connection between the paper and its audience, while also producing content that is more meaningful to locals and, thereby, fostering a better-educated, more civically engaged community.

"We are not doing this just so The Devil Strip can survive," Horne explained. "Our fundamental question is, 'What can we do to help make Akron a better place to live?' "

Horne hopes to sell between 500 to 600 memberships before Jan. 1. He anticipates the average member will come in at a $144 per year, but hopes to sell enough of the higher membership tiers — it will offer plans at $330 and $1,000-plus per year — to raise as close to $100,000 as possible to get the maximum benefit of matching- gift opportunities from NewsMatch and other philanthropists.

"If we can get $200,000 with the launch, that will put us on the right path for not just sustainability but a little bit of growth, too," he said.




• Rivals on the field, partners in the newsroom: In February, as Duke and North Carolina prepared to play each other in basketball, the two schools' student newspapers joined forces to create a joint preview issue and fundraising campaign.
Both The Daily Tar Heel and Duke Chronicle raised more than $20,000 as part of the project.
"We ended up with more gifts in one month than in all of last year," Chronicle executive director Chrissy Beck told me.
The Daily Tar Heel and Chronicle's success has inspired other college newspapers to undertake similar challenges.
In October, the University of Oregon's Daily Emerald and The Daily at the University of Washington undertook a similar challenge for their football rivalry. Together, they raised more than $14,000 and put out a joint preview issue, Taylor Blatchford reported in her newsletter, The Lead.
The Michigan Daily at The University of Michigan and The Lantern at Ohio State also put out a collaborative preview and held a fundraising challenge. (Full disclosure: I worked at the Daily in college.)
"This is the first time the student news organizations of Ohio State and Michigan have cooperated to cover The Game and both schools are committed to providing outstanding journalism," Lantern Advisor Spencer Hunt told The Detroit Free Press.
The Daily raised more than $16,000, beating the Lantern. (Unfortunately, Michigan didn't fare as well on the field against the Buckeyes.)
---
This is just a taste of what we covered this year in Solution Set. We spent the month of September reporting on how local newsrooms are tackling climate change. I profiled product experiments with email newsletters, calendar invites, and more. I dug into fundraising tactics and audience research tools such as Net Promoter Score. And that's just scratching the surface. You can catch up on everything at solutionset.org.
Thank you for an incredible 2019. I feel very lucky that you let me into your inboxes every week. I hope you have a restful and relaxing holiday season, and I can't wait to see you next year.
Image by mohamed Hassan from Pixabay