Community Listening and Engagement Fund awards first round of grants to 34 news organizations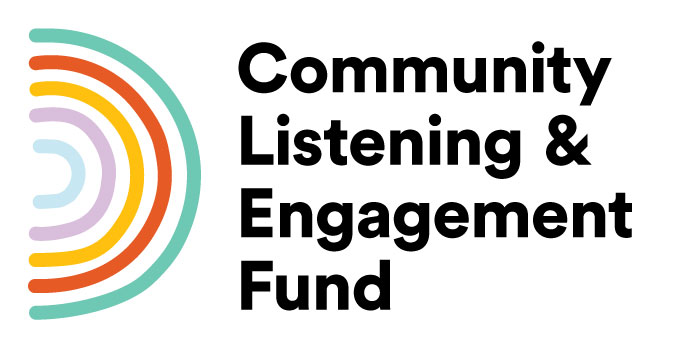 Community Listening and Engagement Fund awards first round of grants to 34 news organizations
(April 11, 2018) — The Community Listening and Engagement Fund (CLEF) today announced that 34 news organizations will receive grants to subsidize the costs of two services, Hearken and GroundSource. These tools help news organizations better listen to their communities and create more inclusive, relevant, and trusted coverage for the diverse audiences they serve.
The CLEF grant recipients are using Hearken and GroundSource to cover topics such as homelessness, gun violence, education, youth in foster care, the 2018 midterm elections, and more in ways that empower community members to share their insights and help shape news coverage. The first group of CLEF grantees includes a wide variety of news organizations: There are 15 local outlets, two statewide news organizations, one national publisher, nine topic-based publishers, and two universities.
Both Hearken and GroundSource have been tested and proven in newsrooms around the world. Hearken allows news organizations to include the public as a story develops, from conception to publication, enabling community members to suggest, vote on and meaningfully participate in the stories covered. GroundSource uses mobile messaging and voice to build two-way relationships with audiences.
CLEF is supported by The News Integrity Initiative, Democracy Fund, The Lenfest Institute for Journalism and Knight Foundation. The four funders are collectively contributing $650,000 to support CLEF. There will be two additional rounds of CLEF applications in 2018. Applications for the second cycle will open on May 1.
"We are so excited to see what this stellar group of newsrooms does with their ambitious and thoughtful plans in this year of listening," Molly de Aguiar, managing director of The News Integrity Initiative, said of the recipients of this first round of CLEF.
"We were extremely pleased by the quality and diversity of the organizations that applied as well as their deep commitment to community engagement," said Cheryl Thompson-Morton, Business & Programs Analyst at the Lenfest Institute. "We are excited to be partnering with these news outlets and are committed to providing these tools to other worthy organizations in future rounds."
Since both Hearken and GroundSource help newsrooms engage more diverse voices and outside perspectives in their news decision-making, the funders of CLEF sought newsrooms with a commitment to diversity in hiring and staffing their operations. Demographic data was gathered from the CLEF-awarded newsrooms. Collectively averaged, the newsrooms staffs were 27% minority and 59% female, compared to 2017 ASNE diversity survey averages of 16.6% minority and 39.1% female.
"We are impressed by CLEF's inaugural class of news outlets working to develop audience-driven storytelling," said Paul Waters, Senior Associate at Democracy Fund. "The diversity represented within these organizations is encouraging, and we plan to work with partners like the Center for Community and Ethnic Media and the Obsidian Collection to build on our diversity, equity, and inclusion efforts in future grantmaking rounds."
The following newsrooms are the first CLEF recipients. A selection of projects is also provided below:
Local Newsrooms
The Dallas Morning News, Dallas, TX
Democrat and Chronicle, Rochester, NY
El Tímpano, Oakland, CA
Kansas City PBS, Kansas City, MO
KCBX, San Luis Obispo, CA
Marfa Public Radio, Marfa, TX
NUVO, Indianapolis, IN
Pittsburgh Post-Gazette, Pittsburgh, PA
Richland Source, Mansfield, OH
Seattle Times, Seattle, WA
Southern California Public Radio (KPCC), Pasadena, CA
Spirited Media, Philadelphia, PA
Peoria Journal Star, Peoria, IL & Toledo Blade, Toledo, OH
Virginian-Pilot, Norfolk, VA
Voice of San Diego, San Diego, CA
WFIU / WTIU, Bloomington, IN
WhereBy.Us, Miami, FL
WUWM, Milwaukee, WI
State Newsrooms
Illinois Public Media, Champaign-Urbana, IL
KJZZ, Phoenix, AZ
National Newsrooms
Christian Science Monitor, Boston, MA
The Ferret, Scotland, UK
Topic-based Newsrooms
Better Government Association, Chicago, IL
Bitch Media, Portland, OR
Center for Public Integrity, Washington, DC
Chalkbeat, New York, NY
Mother Jones, San Francisco, CA
Religion News Service, Washington, DC
Science Friday Initiative, New York, NY
Searchlight New Mexico, Santa Fe, NM
The Hechinger Report, New York, NY
The Trace, New York, NY
Universities
Daily Nebraskan, University of Nebraska-Lincoln, Lincoln, NE
Klein College of Media and Communication, Temple University, Philadelphia, PA
Hearken & GroundSource
Better Government Association

is currently developing The News Deserts Project that seeks to identify geographic and socioeconomic "news deserts," communities in which failures in the generation, delivery, and consumption of news hinder civic participation and thus cripple democracy.

They will use GroundSource for communication between community members and investigative journalists to the identify these communities. They will use Hearken to invite community members to submit story ideas, respond to polls, and ask questions of journalists.

The Seattle Times

is currently running Project Homeless, a community-funded journalism initiative creating solutions-oriented coverage and conversation about the homelessness crisis in the region. They will use GroundSource to communicate with an advisory board of homeless residents and will use Hearken to allow their audience to ask questions about the homelessness crisis.

The Trace

is planning to use GroundSource to help connect with communities in Chicago most affected by gun violence who may not have access to a computer. They are planning to use Hearken to help garner responses from gun-owners to add a different viewpoint to their coverage.

The

Klein College of Media and Communication

at

Temple University

will use both Hearken and GroundSource to solicit questions and co-report stories with their audience for their student publication focused on underserved communities. The will also create curriculum to introduce students to these tools along with other engagement methods.
GroundSource
Chalkbeat

will use GroundSource almost exclusively to reach parents in low-income communities. In Detroit, they will use GroundSource as part of an investigation into enrollment instability in schools — a crucial, but under-recognized, factor in what makes it so difficult to improve educational outcomes for children in cities like Detroit.

Searchlight New Mexico

will use GroundSource to interact with foster care youth. They have

organized a small group of former foster youth to help them strategize how to best reach their peers in the foster system. They have also identified the school districts where there are the most students in foster care. They plan to meet with the principals and social workers there and

to offer text prompts to students to communicate directly with Searchlight through GroundSource.

The

Peoria Journal Star

and the

Toledo Blade

, will use GroundSource to create a bellwether focus group around the 2018 election, and to crowdsource questions, photos, and other media assets from their audiences.
Hearken
The

Center for Public Integrity

will use Hearken to receive feedback for newsletters, to identify interviewees to complement data-driven investigations, and to use it to obtain feedback and story ideas from underrepresented communities for their series on economic inequality.

Democrat & Chronicle

will use Hearken to allow the community to ask questions, give feedback, become sources, and to help inform programming for their series focused on the Rochester public school system.

The

Christian Science Monitor

will use Hearken to involve their audience in the entire editorial process, and to allow subscribers to grade articles on their relevance and to help inform future content.
About the Community Listening and Engagement Fund (CLEF)
CLEF was created to help newsrooms build their muscles and workflows for listening, so they can match their strength in content creation and distribution. The word "clef" is French for "key" and is also the name of a symbol indicating musical pitch. It's through better listening that journalists and newsrooms can work in better harmony toward an informed and empowered citizenry.
CLEF will run two more funding cycles in 2018. Applications will be open for the next cohort on May 1st, 2018. Return to this page for more information.
About The News Integrity Initiative
The News Integrity Initiative is a philanthropic fund and a global coalition of newsrooms, nonprofits, technologists, and academics to foster mutually trusting relationships between journalists and the communities they serve, while also tackling the spread of disinformation, and nurturing respectful and inclusive civic dialogue. NII is a project of the CUNY Graduate School of Journalism.
For more information, please visit: www.newsintegrity.com.
About Democracy Fund
Democracy Fund is a bipartisan foundation created by eBay founder and philanthropist Pierre Omidyar to help ensure that our political system can withstand new challenges and deliver on its promise to the American people. Since 2011, Democracy Fund has invested more than $70 million in support of a healthy democracy, including modern elections, effective governance, and a vibrant public square.
For more information, please visit: www.democracyfund.org.
About the John S. and James L. Knight Foundation
Knight Foundation is a national foundation with strong local roots. We invest in journalism, in the arts, and in the success of cities where brothers John S. and James L. Knight once published newspapers. Our goal is to foster informed and engaged communities, which we believe are essential for a healthy democracy.
For more information, please visit: www.knightfoundation.org.
About The Lenfest Institute for Journalism
The Lenfest Institute for Journalism is a non-profit organization whose sole mission is to develop and support sustainable business models for great local journalism. The Institute was founded in 2016 by cable television entrepreneur H.F. (Gerry) Lenfest.  Lenfest gifted to the Institute an initial endowment of $20 million, which has since been supplemented by other donors, for investment in innovative news initiatives, new technology, and new models for sustainable journalism. The Institute's goal is to help transform the news industry in the digital age to ensure that high-quality local journalism remains a cornerstone of our democracy.
For more information, please visit: www.lenfestinstitute.org.
About Hearken
Hearken enables news organizations to listen to and engage the public as a story develops from conception to publication. Their unique public-powered methodology and engagement platform has lead to top-performing, differentiated and award-winning stories while also growing newsletter signups, paid subscribers and membership. An annual subscription to Hearken includes expert consulting, training, their custom platform, data reports and entry to a global community of best practices. Developed out of WBEZ as part of AIR's 2012 Localore initiative, Hearken is now at work in more than 100 newsrooms around the world in various formats (TV, radio, newspaper, digital) and content types (feature investigations, breaking news, beat reporting, live events, topic-based or geographic-based coverage).
For more information, please visit: www.wearehearken.com.
About GroundSource
GroundSource is a platform newsrooms use to build and scale two-way relationships with audiences and communities via mobile messaging and voice. It's also a service that helps newsrooms imagine and implement new ways to reach out to communities, build trust, and becoming more responsive to audience needs and interests. GroundSource is in service at dozens of newsrooms, civic organizations and non-profits around the US, and around the world.
For more information, please visit: www.groundsource.co.
###