How Santa Cruz Local uses surveys to inform its community-centered journalism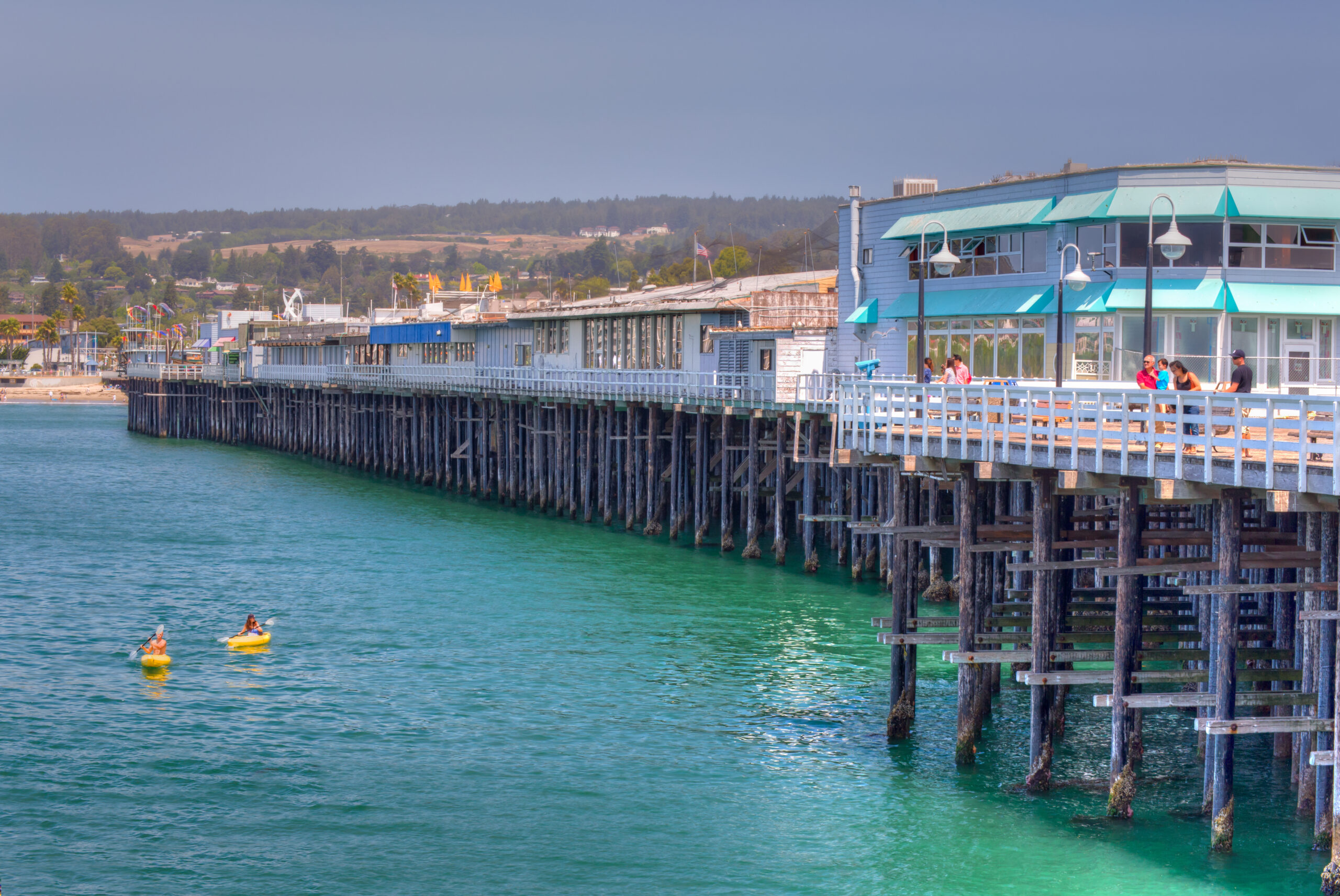 News organizations across the country are increasingly looking to better engage with their audiences to provide information that matters to them.
While publishers previously just relied on their "news judgment" to determine which stories they covered, more outlets are inviting community members to weigh in directly on editorial coverage. California-based Santa Cruz Local is one of those organizations.
Since its founding in 2019, Santa Cruz Local has regularly surveyed its audience to better understand what areas of coverage they're most interested in, and how it can best provide local government watchdog coverage.
This week in Solution Set, we are looking at how Santa Cruz Local shapes its products around the needs of its community, creating accessible coverage focused on the issues that locals say matter to them.
And full disclosure: The Lenfest Institute serves as Santa Cruz Local's fiscal sponsor, which enables the for-profit outlet to accept grants. We're treating this like any other issue though, and the Santa Cruz Local team hasn't seen this prior to publication.
Here's the TLDR:
---
TLDR
• The Challenge: Santa Cruz Local launched in 2019 to provide coverage of government in Santa Cruz, Calif. — but its founders wanted to make sure its reporting met the needs of the community.
• The Strategy: The Santa Cruz Local staff surveys both existing readers and other locals frequently on what issues are most important to them and what their news needs are in order to create relevant content.
• The Numbers: A 2021 impact survey found that a number of readers felt more engaged with local issues by various metrics — 81% of respondents said they follow local news more because of Santa Cruz Local.
• The Lessons: People care about local government and other hyperlocal issues, but news organizations need to be creative about how they are connecting with their audience. If publications can successfully connect with readers, they are more likely to find financial support from their audience.
• The Future: Santa Cruz Local is starting a new series on homelessness based on feedback from the community, and is planning on conducting more surveys to assess their growth.
• Want to know more?: Scroll down to learn more about Santa Cruz Local's audience engagement strategies and how the local community drives its business model.
---
The Challenge
Santa Cruz Local is a for-profit digital news organization founded in 2019 by CEO Kara Meyberg Guzman and Editor Stephen Baxter. After they both left the local newspaper, the Alden Global Capital-owned Santa Cruz Sentinel, Meyberg Guzman said she and Baxter began thinking about areas of coverage that they thought were important, but undercovered.
"We kind of zeroed in on local government accountability, just basic city council coverage," Meyberg Guzman said. "There were big local government meetings that were not very well attended, where you didn't have an experienced reporter anymore."
But it wasn't enough for just the two of them to be interested in these areas — they needed to see if audience members wanted this type of coverage as well.
To gauge interest, Meyberg Guzman and Baxter initially created a podcast episode in 2019 recapping a city council meeting and sent it out to Meyberg Guzman's connections over email.
Meyberg Guzman said the podcast format was chosen because the city has a high number of commuters, and that the episode was ultimately successful based on a poll conducted afterward. Later that year, the pair began publishing a newsletter to continue to grow the audience.
Based on the response, the two began to think about how to structure their news organization to ensure their reporting met the community's needs on an ongoing basis.
---
The Strategy
To help figure out how to best reach the community and cover stories that mattered to them, Santa Cruz Local participated in a three-day community engagement workshop funded by a grant from the American Press Institute and led by jesikah maria ross, senior community engagement strategist at Capital Public Radio in Sacramento. (We covered ross's community engagement work in a 2018 issue of Solution Set.)
"We decided as a team this is what community engagement means for us, and this is our plan strategic plan for 2020 — how we're going to listen to Santa Cruz County residents and let our audience lead … how we develop our products, what do we focus on, and really let not even just readers and listeners, but the wider Santa Cruz County residents lead our editorial team," Meyberg Guzman said.
In addition to surveying the small podcast audience on the first episode Santa Cruz Local asked residents what information they wished they had about their community, how they preferred to get their news, and other relevant information to help shape Santa Cruz Local's coverage.
Surveys, both digital and in-person, remain an integral part of the site's engagement strategy.
"We almost always have some kind of survey going on," said Natalya Dreszer, community engagement and business development coordinator at Santa Cruz Local. "We are constantly asking for feedback from new [newsletter] subscribers, and then also from new members — those are ongoing surveys that we always have access to. We also make it super easy for people to email us, so we're definitely getting feedback just from people receiving our newsletter." 
Aside from making it a point to connect with audience members, Meyberg Guzman said staff members often go to public places to find community members that may be harder to reach, including farmers markets in Spanish-speaking communities, food banks, and homeless camps. The team catalogs the responses in AirTable and then organizes them into categories based on what was discussed.
"[We] ask similar questions — what are your concerns? What kind of information do you need? And we have this system where we put it all in a spreadsheet, we code it, and then we look for common themes," Meyberg Guzman said.
To ensure readers have access to context on current events as well as other crucial information, Santa Cruz Local has a "resources" page on its website, which has background information on local government, infrastructure issues, elections (in both English and Spanish), COVID-19 vaccines, and mental health, among other things.
But it wanted to know if it was doing enough to actually reach its community.
In early 2021, Santa Cruz Local conducted an impact survey to determine how effective the site is at getting people engaged with local government, earning residents' trust, and providing useful coverage. The team used research from the Trusting News project to help shape its survey.
---
The Numbers
Santa Cruz Local has about 700 paying members. Memberships start at $9/month or $99/year.
The site has a three-person staff — Meyberg Guzman, Baxter, and Dreszer. 
Santa Cruz Local reports that approximately 80% of its revenue comes from paid membership, despite its content being free to consume. This year, Meyberg Guzman said the organization is projected to make $100,000 from memberships.
It has about 6,000 newsletter subscribers, and Santa Cruz Local gets an average of 25,000 page views per month.
Santa Cruz Local's impact survey, which it published earlier this year, received 73 responses. Of those who completed the survey,
22% of respondents attended a city council meeting or other public meeting because of reading or listening to Santa Cruz Local.
81% of respondents follow local news more because of Santa Cruz Local.
97% of respondents have discussed a Santa Cruz Local story with their family or friends.
85% of respondents further researched the topic of a Santa Cruz Local story.
10% of respondents said they were inspired to volunteer for public service because of Santa Cruz Local's reporting
---
The Lessons
• People want to know about local government: Meyberg Guzman said she was thrilled to see that 22% of respondents actually began attending public meetings after Santa Cruz Local began reporting, as that was at the core of the publication's mission. Because the publication is still relatively small, it is important to put its resources where the community needs them most.
"I think it reaffirmed our city council coverage and the way that we do it. It's kind of a constant conversation we're having with ourselves, like 'Are we doing this right? Is this worth it?'" Meyberg Guzman said.
Kyle Kelley, a software engineer and a Santa Cruz Local member, said Santa Cruz Local inspired him not only to attend meetings, but to organize other community members to attend as well in order to make their voices heard. He even ended up becoming a member of the city's Transportation and Public Works Commission to help make a difference in local politics directly.
He said having consistent coverage of local government can help residents understand where their leaders stand on issues that matter to them, especially since politicians do not always stick to their campaign promises.
While Kelley said having the news available to residents is an important first step to improving local government and documenting what elected officials are saying, it is crucial that residents actively participate.
"It's great to have the accountability, but more importantly, somebody's got to speak up, because most working families are not showing up to a city council meeting at 3 p.m. on a weekday to go comment on some item that they don't know when it's going to appear on the agenda," he said.
• Meet people where they are: There are a number of obstacles that could prevent communities from getting good quality news, but newsrooms can implement various strategies to help remove these barriers.
One major issue is accessibility. For working families, they may not have time to read the news each day or do their own research on current events. Meyberg Guzman said the high number of commuters in the area was one of the reasons Santa Cruz Local started as a podcast and continues to publish audio content in addition to articles.
Kelley said Santa Cruz Local also helps frame issues in a wider context, making it easier for people to get up-to-speed with government operations and local issues.
One example is through its newsletters. Kelley said Santa Cruz Local sends email updates on upcoming city and county meetings in the area. Each email highlights some of the bigger agenda items and provides context on those issues, which has made it easier for him to keep track of local government.
"If you look at current articles, they link back to previous ones that they've made or articles from other people, and it helps put together a more full package," he said. "For anybody that's trying to understand what's going on, and is working, or has kids, or whatever, being able to look at it like both a deep dive and see the forest for the trees — it's really great to have that."
Aside from making the news accessible for all, Santa Cruz Local's emphasis on community engagement has been crucial for establishing trust. Dreszer said engagement is like a cycle: getting to know the community helps reporters to produce better informed, highly relevant stories, which in turn helps the community learn to trust the reporters to tell their stories.
"I'm constantly surprised and interested and hearing the unexpected from folks about their life and opinions," Dreszer said. "I think being able to bring that perspective back to the newsroom and then back to our readers and listeners — I think that's something that is super valuable."
• Readers will pay for coverage they have a connection with: Santa Cruz Local has focused on remaining a free resource for its readers, all while maintaining enough paid members to account for around 80% of its funding.
Kelley said his membership with Santa Cruz Local is the first time he had ever supported a news organization. He said other news organizations often have to appeal to a broader audience or focus on breaking news, as opposed to devoting time and thorough reporting to ongoing, hyperlocal stories.
"With Santa Cruz Local, it's clear that they've got a good depth of the local politics, issues and everything else," he said. "They try to give a good narrative to it that you can't build up if you're just doing a story about something [on its own], it's more like, 'hey, this story is connected to a wider narrative.'"
The paid membership comes in multiple tiers, and members have access to some resources or events that other readers do not. Kelley said he once attended an event with the other members of Santa Cruz Local, where he was able to connect with other civic-minded community members and share different opinions on how to solve local problems.
"It was fun because we all got to kind of have our voice raised up to talk about issues that affected us, or what we're interested in hearing about," he said. "It brought a lot of people together."
Dreszer said keeping the content free is a core value of Santa Cruz Local, which ultimately sends a message to the community that the publication aims to serve everyone, not just those who can afford it.
"The people that do decide to support local news, they're doing it because they share a value with us. They don't just want a service from us, which they could get for free anyway," Dreszer said. "They want to be a part of the community. They want to make sure that everyone has access to this information, they want to support us in that way."
---
The Future
The team at Santa Cruz Local plans to continue centering information needs of its community in its reporting — something that they believe other media organizations can do as well.
Dreszer said other newsrooms can begin featuring more community-driven stories by communicating with their readers on their objectives as well as by sending people out into public to ask questions about people's interests, opinions, and daily lives.
When doing so, news organizations should explain what they're doing and why they are doing it so community members feel they can get involved. For example, broad questions can also give people a better opportunity to express their thoughts and identify their news needs, though more specific questions can provide better responses on specific topics
"I really center the questions on trying to understand people's lived experiences and why their lived experiences are making them ask these questions or making them have these opinions," Dreszer said. "And then try writing a story or two that is fully based on something that you found out from those open-ended community engagement sessions. I think it's really rewarding."
Santa Cruz Local aims to continue its strategy of surveying, including another impact survey to determine if any progress has been made.
"If you're doing this work because you want to serve the community, it makes sense to want to see what kind of impact you're having and measure your progress towards your team's goals," Meyberg Guzman said. "We've built a baseline now and I'm excited to see how much progress we can make at deepening our relationship and impact with our audience."
Meyberg Guzman said conducting impact surveys can also be valuable for smaller newsrooms because it gives them data and reader testimonials to present to potential funders.
Additionally, the publication will begin working on a series of articles about homelessness in the area — a topic that came about as a result of their surveying efforts.
"Since 2019 we've heard that homelessness is a top priority, and now we're trying to understand that more — understand the nuances of what people's concerns are, what people want more information about," Meyberg Guzman said.
---
Want to know more?
• You can read more about Santa Cruz Local's mission statement and team here.
• Meyberg Guzman spoke with Nieman Lab in January 2021 about Santa Cruz Local's growth along with her work as a board member of the Tiny News Collective.
• Early in the pandemic, we partnered with the Listening Post Collective to create a toolkit to help newsrooms identify community news and information needs and create coverage for targeted audience. These strategies are still relevant nearly two years later.
• For more on community-focused journalism, check out the incomparable Gather, a platform and community of practice supporting engaged journalism.
---
Anything to add?
How has your newsroom worked to include community input to shape its coverage? In what ways have you been able to successfully increase audience engagement and trust? What are some challenges you've encountered along the way?
We'd love to hear about your experience for future issues of Solution Set. Please feel free to email [email protected] with any thoughts or feedback.
Thanks!