How the Denton Record-Chronicle won back subscribers after it reduced its print frequency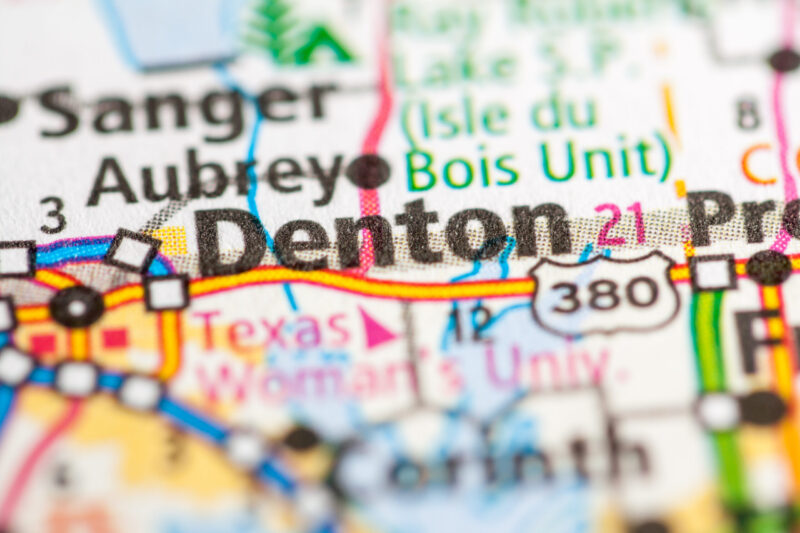 Soon after announcing that it would reduce the frequency of its print newspaper from seven to two days per week in spring 2020, the Denton Record-Chronicle focused its attention on winning back the 10-12% of print readers who canceled their subscriptions after finding out that physical newspapers would no longer arrive every day. These were primarily older readers who were more accustomed to the ritual of receiving a newspaper on their doorstep each morning.
Within a couple months, not only had more than half of the lapsed subscribers returned, they also adapted to the publication's digital offerings.
The Record-Chronicle – which serves the city of Denton, Texas, as well as the surrounding community within the Dallas area – decided to focus on building out its web presence, streamlining its e-edition for readers who wanted a digital facsimile of the experience of reading the newspaper, and introducing additional digital content.
Although the percentage of lapsed subscribers was not nearly as high as many other publications – some of which have lost up to half of their print subscribers when making similar changes – Record-Chronicle staff were still surprised by how many readers canceled their subscriptions given the local focus of the paper's coverage. Recognizing that this demographic would now need additional resources to transition away from print, publisher Bill Patterson set out to win readers back by communicating about the Record-Chronicle's plans and helping them navigate the digital platforms.
"We just asked them to give it three or four weeks. [We said,] 'Just try it, we'll help you through it, but just try it,'" Patterson said. "And once we started to get that to happen, we started getting people back – and now it's crazy, the number of people we've won back."
Patterson, who owns the paper's parent organization, Denton Media Company, shared insights into the Record-Chronicle's transition to a primarily digital news organization with the Beyond Print program, which is supporting four metro newspapers as they experiment with projects to reduce their frequency on print revenue.
Marketing matters
The decision to reduce print to a twice-a-week schedule had been in the works for more than a year, but the Denton Media Company officially flipped the switch in March 2020, just as the pandemic took hold and accelerated declines in print revenue.
Before the switch was made, the paper increased its digital marketing and informed consumers that they would be able to access more local news online. Tactics included almost-daily announcements in all versions of the paper, email blasts, physical letters mailed to subscribers, postcards, and numerous social media announcements.
But even with all these resources available, introducing print-loyal readers to new content would require direct communication. The Denton Media Company enlisted the help of all of its 20 or so employees, across the organization, who then set up conversations with lapsed subscribers to help them understand how to access their news in a digital format.
Patterson originally structured sessions with audience members like focus groups, speaking to multiple people at once. But the Record-Chronicle later organized one-on-one meetings over the phone and in person to comply with pandemic guidelines.
Over time, the Denton Media Company staff was able to reach around 300 lapsed subscribers. This kind of guidance was effective at converting readers, and Patterson said he would have liked to organize more audience sessions. A common misconception among readers was that a reduction in print meant a reduction in content, which was what initially drove them away.
"Just because we were going to become digital, we weren't taking away any of the content – in fact, we were giving them later news," Patterson said, noting that they no longer had to make an early print deadline while highlighting the Denton Record-Chronicle's exclusive local coverage.
"[We] let them chew us out for a while, and then tried to be persistent with them," he said.
Digital growth
Nearly three years after it cut back on print production, the Record-Chronicle's former print readers are consuming more of its digital content than ever. Patterson shared how a 100-year-old subscriber, who was initially skeptical about accessing the paper online, recently renewed her digital subscription.
"I think the biggest thing was that so many of [the lapsed subscribers] were just mad, you know?" he shared, reflecting on the few months that it took to win people back. "And once they got over that and realized, 'OK, where else am I going to get this [hyperlocal reporting]?' They learned to adapt to it."
Not only has the Record-Chronicle succeeded in winning back subscribers, but its readership has also expanded because of the inflow of new subscribers who joined for digital content.
In January 2021, the paper reduced its print availability even further to one day a week. Around 90% of its audience now consumes its content digitally, according to the Record-Chronicle site.
The Record-Chronicle has also announced its intent to sell the paper to public media outlet KERA to transition the paper into a nonprofit business. The Denton Media Company is pursuing the move to ensure the publication's audiences can consume a diverse range of reporting that, before all else, puts the community first.
"We're trying to see how we can look at matching up content interest with our reporting in a different way," Patterson said. "As opposed to just going into meetings and covering the same things we always have, we're trying to figure out how we can get a little bit more immersed in what our consumers want."
---
Beyond Print is funded by an anchor donation from the Andrew and Julie Klingenstein Family Fund with additional funding from The Knight-Lenfest Local News Transformation Fund, a joint initiative of the John S. and James L. Knight Foundation and The Lenfest Institute for Journalism.
The Lenfest Institute, a key design and program partner, has been publishing lessons and best practices from the Beyond Print cohort to help share resources with other news organizations working to create digital-first revenue streams. You can find all the updates here. If you would like to receive upcoming insights and updates, please complete this form.