How to build 'digital readiness' within your news organization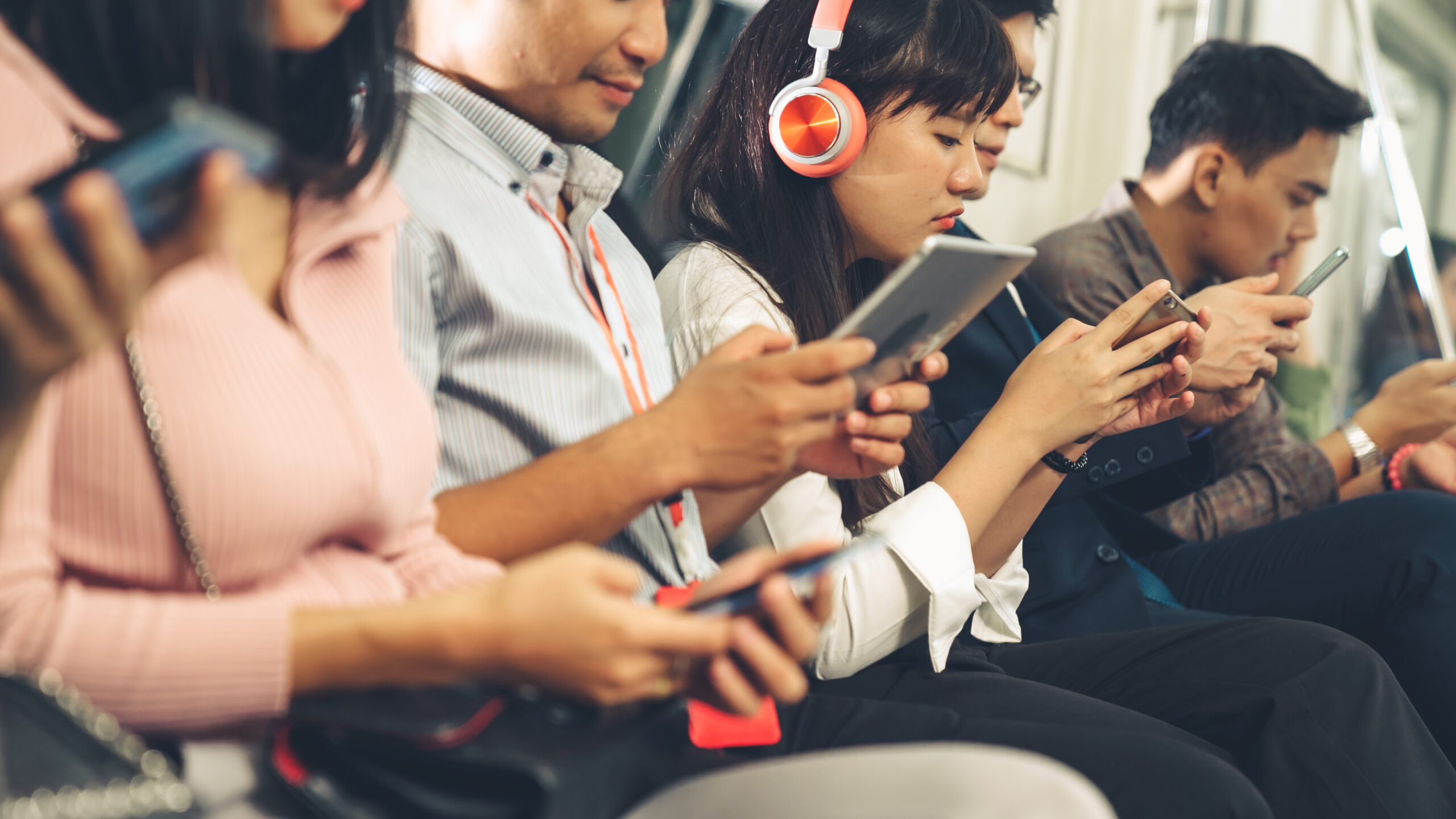 It's no secret that consumers are increasingly relying on digital media to access news and information.
For two decades now, print newspaper readership has been on the decline, though publishers have been able to offset some of the losses by making the most of their remaining readership through boosting print subscription prices, reducing costs, and, sometimes, cutting back on their newsroom staff.
But as print losses continue to mount, legacy newspapers are working to revamp their editorial and business practices to decrease their reliance on print and move toward sustainable long-term digital strategies.
Figuring out where to begin can be challenging, but the Beyond Print program, led by the American Press Institute and The Lenfest Institute for Journalism, aims to guide four participating news organizations through the process.
Mather Economics Senior Managing Director Peter Doucette, the former Philadelphia Inquirer chief revenue officer and Lenfest Institute senior advisor of digital revenue strategy, shared strategies with the cohort on building digital readiness within news organizations and tracking progress when revamping digital subscription models.
Beyond Print is supported with an anchor donation by the Andrew and Julie Klingenstein Family Fund with additional funding from The Knight-Lenfest Local News Transformation Fund, a joint initiative of the John S. and James L. Knight Foundation and The Lenfest Institute for Journalism.
The following framework, which Doucette shared, will help inform their strategy as they each launch experiments to boost their digital revenue over the next several months.
Digital readiness
When newsrooms are preparing to shift beyond print and toward a digital-first revenue model, it's important to consider what the ideal "end-state" revenue and expense model looks like in order to allocate resources to initiatives that support these goals. Advertising and other revenue sources are important, but digital revenue will largely be driven by consumer revenue, meaning digital subscriptions. Doucette suggested an ideal, sustainable model would have the total digital revenue equal twice the newsroom expenses.
Goals for digital readiness can often be separated into three categories: People, process, and technology. People and technology are more straightforward and require newsrooms to acquire the proper skills and tools to function effectively in a digital environment.
"I think where publishers put the least amount of mindshare and focus is around process and changing the way you work," he said. "You're fundamentally building a different business as you go from a seven-day, morning publication, to the end state of a digital-only business and a print ad model that's becoming a digital consumer model."
One area of improvement in organizational processes is cross-functionality and collaboration. Doucette said a gap often exists between editorial and business teams, but there can also be other divides among smaller subunits of the organization, like product development, consumer marketing, and advertising. By implementing concrete processes to improve communication and collaboration, organizations can develop strategies and experiments that make better use of employees' time and skills.
Making changes to your organization's workflows, implementing new technologies, and getting buy-in from employees during this shift can seem challenging. But Doucette advises news organizations to not let perfect be the enemy of good — be open to trying new things and making changes over time as you get an idea of what works and what doesn't.
Digital subscription maturity curve
One key factor to getting your organization to a point of digital readiness is finding the right digital subscription model to sustain your business, which can decrease reliance on print ad revenue. To track the progress of this transition, news organizations can refer to the digital subscription maturity curve from FTI Consulting.
"Think of it broadly as the driver of the world beyond print and shifting from a print ad to more of a digital, consumer-led business," Doucette said.
The FTI Consulting maturity curve has five stages: Lagging, Gaining, Chasing, Leading, and Best-in-Class. Each stage includes benchmarks for the organization's strategic direction, resource allocation, subscription and marketing strategies, and analytic and tech capabilities. Although some organizations might find themselves in between various stages, Doucette said referring to these metrics can help identify next steps to improve your digital subscription strategy. Organizations can keep coming back to the maturity curve to chart their own progress, celebrate wins, and use it as a tool to unify the organization around its goals.
Over the next few months, the organizations in the Beyond Print program will conduct various experiments to try to increase their digital presence. Trying different subscription strategies can be helpful in moving your organization along the curve, but pacing yourself and building on your initial successes is important, too. Committing to too many experiments at once can overcomplicate things and ultimately hinder progress.
Doucette said there are many possibilities for publishers beyond print and in a digital future. By working toward digital readiness, implementing different experiments, and creating a more flexible culture within all areas of the business, news organizations can set themselves up for more long-term success.
"I like to use the metaphor 'building the machine.' The machine is adaptable, you're putting resources in different places, you're adapting to how the market is changing, and you have a mindset of flexibility, entrepreneurship, and change management. Those are different skills and mindsets than what had served us well in the past, and so I think that is what you're trying to do," Doucette said. "There's an end state from a business model perspective, but it's not a destination. It is building this organism to evolve, and if you can get that right, then you can tackle whatever comes in front of you."
About Beyond Print
This piece is one in a series of lessons from Beyond Print, a program created by the American Press Institute and The Lenfest Institute for Journalism to guide newspaper organizations away from print-centric business models toward digital-first revenue streams. To receive updates, please complete this form.
Beyond Print is funded by an anchor donation from the Andrew and Julie Klingenstein Family Fund with additional funding from The Knight-Lenfest Local News Transformation Fund, a joint initiative of the John S. and James L. Knight Foundation and The Lenfest Institute for Journalism.